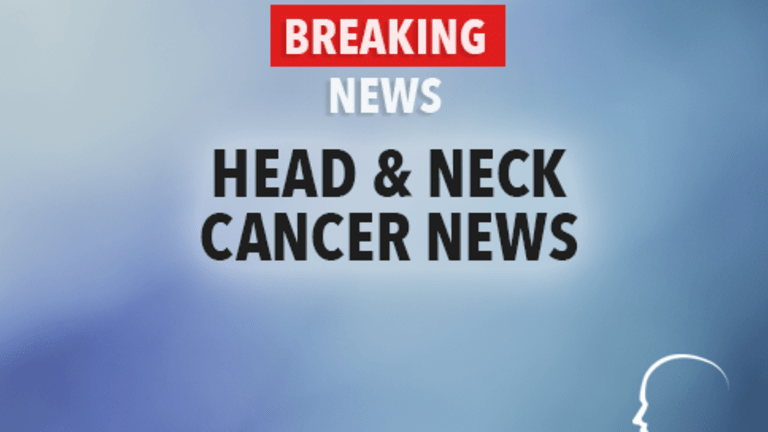 Radiation Therapy with New Monoclonal Antibody, IMC-225, Produces Long-Lasting
RadiationTherapy with New Monoclonal Antibody, IMC-225, Produces Long-Lasting Responses in Persons with Locally Advanced
Persons who have cancer of the head and neck that cannot be removed by surgery often undergo radiation therapy as their primary treatment. Recently, researchers from Alabama reported high complete response rates and prolonged survival times using a new biologic therapy, called IMC-225, in combination with radiation therapy. They presented the results of their study at the May 2000 American Society of Clinical Oncology meeting in New Orleans.
The term
head and neck cancer is used to refer to a number of cancers that may occur in the head and/or neck. These may include cancers of the tongue, mouth, salivary glands, tonsils, pharynx, larynx, sinus, and other sites located in the head and neck area. Treatment options may include surgery, radiation therapy, and/or chemotherapy, depending on the specific type, location, and stage (extent of disease at diagnosis) of the cancer. When the cancer has spread throughout the head and/or neck area such that it cannot be removed with surgery (called
advanced or locally advanced disease), radiation therapy is often used as the primary treatment to control the cancer, relieve the symptoms of disease, and improve survival. Previous studies have shown that chemotherapy combined with radiation therapy may afford a prolonged survival time for persons with advanced cancer of the head or neck. However, current studies are adding different and potentially more effective drug combinations to the radiation therapy regimen. These combinations include the use of biologic therapies (agents that help the immune system to fight the cancer) such as
monoclonal antibodies. One new monoclonal antibody, so far referred to only as
IMC-225, works by blocking the action of a substance in the body, called epidermal growth factor, which is a growth factor that helps the cancer cells to grow. Researchers have been studying the use of IMC-225, in combination with radiation therapy, for the treatment of persons with locally advanced head and neck cancer.
Physicians treated 15 persons with locally advanced cancers of the tongue, tonsils, throat, or larynx with a combination of radiation therapy and IMC-225. The overall complete response rate was 87%, compared with the 30% commonly achieved with radiation therapy alone. The average duration of the response was 14 months. Sixty-seven percent of the patients are currently alive and have not had progression of the cancer; some have been in complete remission for more than 27 months. Previous studies indicate that less than half of these patients would live past 18 months using radiation therapy alone.
These findings indicate that the use of IMC-225 in combination with radiation therapy appears to prolong survival time for persons with locally advanced cancer of the tongue, tonsils, throat, or larynx. Persons who have this type of disease may wish to talk with their doctor about the risks and benefits of participating in a clinical trial in which radiation therapy, combined with IMC-225 or another promising new therapy, is being studied. (Proceedings of the American Society of Clinical Oncology Thirty-Sixth Annual Meeting, Vol 19, Abstract 5F, p 41, 2000)
Copyright © 2018 CancerConnect. All Rights Reserved.