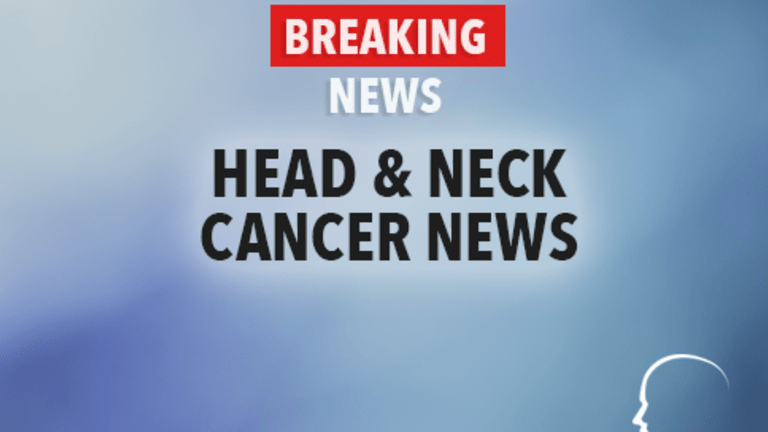 Radiation Therapy and Combination Chemotherapy for Head and Neck Cancer
Radiation Therapy and Combination Chemotherapy for Head and Neck Cancer
Among selected patients with head and neck cancer that has not yet spread to distant sites in the body, combination chemotherapy and radiation therapy appears to cure many patients without the need for surgical removal of the affected area. These results were published in the Journal of Clinical Oncology.
Approximately 40,000 people in the US are diagnosed with head and neck cancer every year. Cancers of the head and neck comprise several types of cancers affecting the nasal cavity and sinuses, oral cavity, nasopharynx (upper part of throat, behind ear), oropharynx (middle part of throat, including soft palate, base of tongue, and tonsils), and other sites throughout the head and neck. In 2005 the American Cancer Society estimated that 11,000 people would die from head and neck cancer.
To describe patient outcomes after treatment of head and neck cancer with radiation therapy and combination chemotherapy delivered at the same time (concurrent), researchers at the Cleveland Clinic Foundation assessed 222 patients who were treated between 1989 and 2002. All patients had squamous cell cancer of the head or neck that had not yet spread to distant sites in the body. A majority of the patients had stage III or stage IV cancer, and a small number had stage II cancer.
Patients received radiation therapy once or twice daily. During the first and fourth weeks of radiation therapy, patients also received chemotherapy with fluorouracil and cisplatin. Patients underwent surgery to remove the cancer only if there was residual or recurrent cancer after chemotherapy and radiation therapy.
Some patients were not considered to be candidates for this treatment approach and were excluded. These included patients with cancer of the mouth that could be surgically removed; patients with cancer that had invaded cartilage or bone; and patients whose cancer had resulted in severe organ dysfunction.
Estimated five-year survival was 66%. Survival without the need for surgical removal of the affected area was 62%.
Toxic effects of treatment were common and severe. 78% of patients required a feeding tube.
The researchers conclude that combination chemotherapy administered at the same time as radiation therapy can result in a cure and preservation of the affected area in appropriately selected patients with locally or regionally advanced head and neck cancer that has not spread to distant sites in the body.
Reference: Adelstein DJ, Saxton JP, Rybicki LA et al. Multiagent Concurrent Chemoradiotherapy for Locoregionally Advanced Squamous Cell Head and Neck Cancer: Mature Results from a Single Institution. Journal of Clinical Oncology. 2006;24:1064-1071.
Related News:
Chemotherapy plus Radiation Therapy Superior to Aggressive Radiation Therapy in Some Head and Neck Cancers (3/7/06)
Treatment with Chemotherapy and Radiation Therapy at the Same Time Improves Outcomes in Head and Neck Cancer (2/17/06)
Copyright © 2018 CancerConnect. All Rights Reserved.