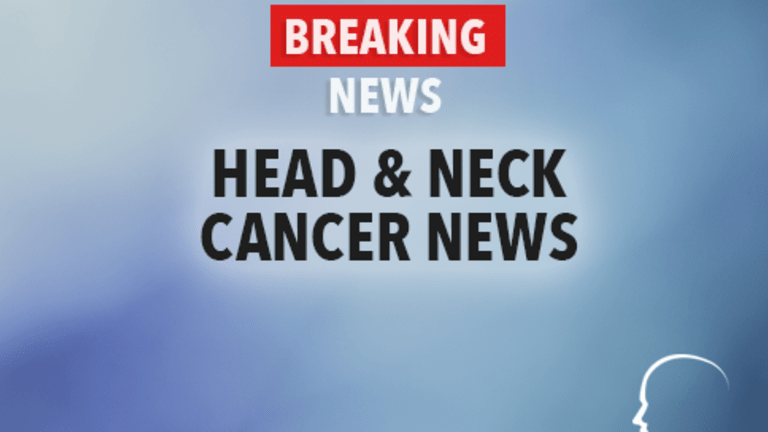 Radiation plus Chemotherapy Effective for Recurrent Head and Neck Cancer
Radiation plus Chemotherapy Effective for Recurrent Head and Neck Cancer
According to recent results published in the International Journal of Radiation Biology and Physics, repeat treatment with radiation in addition to chemotherapy is effective for recurrent squamous cell head and neck cancer.
The term head and neck cancer refers to any number of cancers that may occur in the head and/or neck region. These may include cancers of the tongue, mouth, salivary glands, pharynx, larynx, sinus and other sites located in the head and neck area. Radiation therapy is one standard treatment option for patients with head and neck cancer. Unfortunately, patients may experience a cancer recurrence following radiation. Recurrent head and neck cancer is often treated with chemotherapy. However, survival rates are suboptimal following chemotherapy and newer therapeutic approaches are being evaluated.
Researchers affiliated with the Radiation Therapy Oncology Group (RTOG) recently conducted a clinical trial evaluating radiation plus chemotherapy in patients with recurrent head and neck cancer. This clinical trial involved 81 patients who had received prior radiation therapy and had either a cancer recurrence or a second primary (new) head or neck cancer. Chemotherapy consisted of hydroxyurea and 5-fluorouracil. One year following therapy, approximately 42% of patients were alive. Patients being treated three years or later after their initial therapy had a one-year survival rate of 48%, compared to 35% for patients being treated within three years of their initial therapy. The one-year survival rate for patients with a second primary was 54%, compared to 38% for patients with a recurrence. Six patients died from treatment-related toxicity.
These results indicate that radiation plus chemotherapy for patients with head and neck cancer that received prior radiation is a feasible treatment option. Future clinical trials are warranted to compare radiation plus chemotherapy to chemotherapy alone in this group of patients. Patients with recurrent head and neck cancer, or those with a second primary head and neck cancer, may wish to speak with their physician about the risks and benefits of radiation and chemotherapy or the participation in a clinical trial evaluating novel therapeutic approaches. (International Journal of Radiation Biology and Physics, Vol 51, No 5, pp 1299-1304, 2001)
Copyright © 2018 CancerConnect. All Rights Reserved.