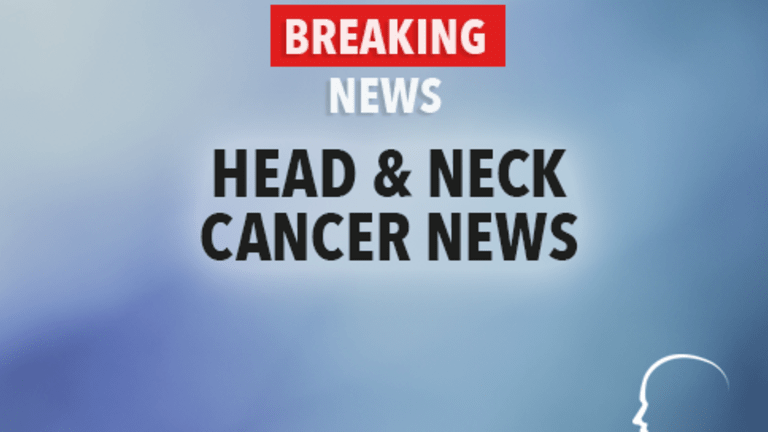 Paclitaxel May Improve Treatment Options for Patients with Head and Neck Cancer
Paclitaxel May Improve Treatment Options for Patients with Cancer of the Head and Neck
The combination of cisplatin and fluorouracil chemotherapy is considered a standard treatment for recurrent or metastatic squamous cell cancer of the head and neck. Paclitaxel is an active chemotherapy agent in many cancers and appears active as a single agent for the treatment of head and neck cancer. Adding paclitaxel into a treatment program utilizing cisplatin and fluorouracil is a logical step in the development of effective combination chemotherapy.
Physicians at Wayne State University have developed a treatment regimen utilizing cisplatin, fluorouracil and paclitaxel. They treated 25 patients with a range of doses utilizing this combination of drugs and reported the results of their treatment program in the journalCancer. Nineteen patients had recurrent cancer or metastatic cancer and 6 had untreated locally advanced disease.
The major side effects following treatment were mucositis or mouth sores and toxicity to the bone marrow resulting in low blood counts. Two patients died from complications of treatment at the highest dose and the therapy was better tolerated at lower doses. Fifteen patients (60%) had a major response to treatment and 58% of patients with recurrent or metastatic cancer responded to treatment. Two patients remain in complete remission over a year and 37% of patients survive greater than a year.
This clinical trial established a safe dose and schedule of paclitaxel, cisplatin and fluorouracil chemotherapy that can now be tested in newly diagnosed patients with less advanced head and neck cancer. Neupogen®, a white blood cell growth factor that reduces the severity of chemotherapy-induced neutropenia (decreased white blood cells), may can be added to the treatment regimen to decrease the side effects further, if additional studies confirm the promising activity of this treatment program. (Cancer, Vol 86, pp 2364-2369, 1999)
Copyright © 2018 CancerConnect. All Rights Reserved.