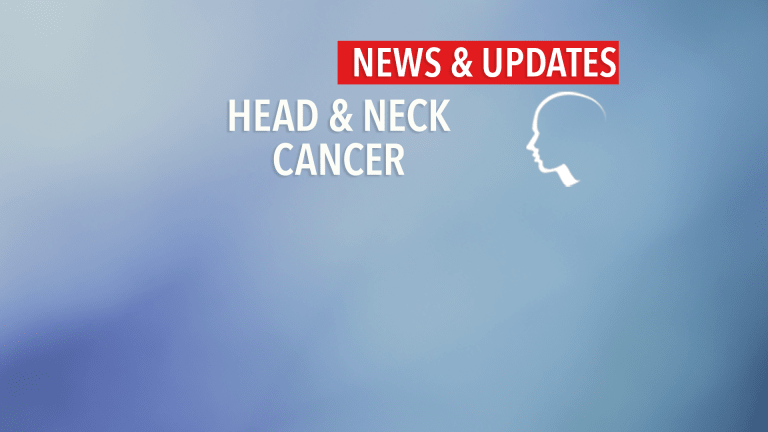 Mixed Findings on Combination Therapy for Nasopharyngeal Cancer
Mixed Findings on Combination Therapy for Nasopharyngeal Cancer
Results of a Phase III trial indicate that treating nasopharyngeal cancer with a combination of radiation and chemotherapy can significantly reduce disease progression but that the combination may also increase the rate of death from other causes. These findings were published in the Journal of the National Cancer Institute.
The nasopharynx is the area above the soft palate (roof of the mouth) and behind the nose. Nasopharyngeal cancer is considered a type of head and neck cancer. Approximately 40,000 people in the United States are diagnosed with head and neck cancer every year.
Regionally advanced nasopharyngeal cancer refers to cancer that has spread to nearby tissues or lymph nodes. Standard treatment typically includes radiation therapy and chemotherapy. Data are limited, however, on toxicity (side effects) and non-cancer-related mortality associated with radiation plus chemotherapy in this patient population.
A recent study compared survival and toxicity of radiation plus chemotherapy with that of radiation alone in patients with regionally advanced nasopharyngeal carcinoma. Chemotherapy agents used in the radiation-plus-chemotherapy group included Platinol® (cisplatin) and fluorouracil.
At five years, patients who received radiation plus chemotherapy had significantly improved failure-free and progression-free survival rates compared with those who received radiation only. As well, deaths due to cancer progression were significantly lower for the radiation-plus-chemotherapy group. The survival advantages of radiation plus chemotherapy, however, were reduced by increased toxicity and a higher rate of non-cancer deaths: once these outcomes were accounted for, overall survival was similar between both groups.
It appears that although adding chemotherapy to radiation for treatment of advanced nasopharyngeal carcinoma does significantly reduce deaths due to cancer progression, the increase in deaths from other causes ultimately reduces the survival advantage. In other words, overall survival is similar between radiation plus chemotherapy and radiation alone.
Reference: Lee A, Tung S, Chua D, et al. Randomized trial of radiotherapy plus concurrent–adjuvant chemotherapy vs radiotherapy alone for regionally advanced nasopharyngeal carcinoma. Journal of the National Cancer Institute [early online publication]. July 15, 2010.