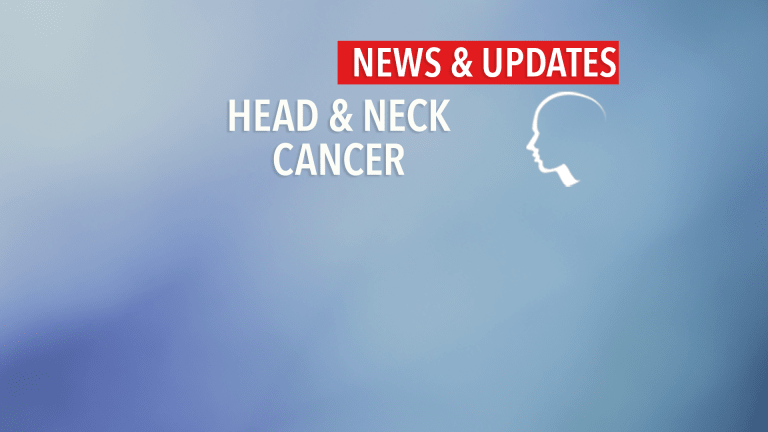 Levels of ET-1 Help Predict Outcomes of Nasopharyngeal Cancer
Levels of ET-1 Help Predict Outcomes of Nasopharyngeal Cancer
According to an article recently published in the journal Cancer, high levels of endothelin-1 (ET-1) prior to therapy are associated with a worse prognosis in patients with nasopharyngeal cancer.
The nasopharynx is the area above the soft palate (roof of the mouth) and behind the nose. Nasopharyngeal cancer (NPC) is considered a type of head and neck cancer. Approximately 40,000 people in the US are diagnosed with head and neck cancer every year.
Cancers of the head and neck comprise several types of cancer affecting the nasal cavity, sinuses, oral cavity, nasopharynx, oropharynx, and other sites throughout the head and neck. In 2005 the American Cancer Society estimated that 11,000 people would die from head and neck cancer that year.
Advanced nasopharyngeal cancer refers to cancer that has spread from its site of origin to different sites in the body. Patients with advanced nasopharyngeal cancer have different prognoses following standard therapies.
Researchers are evaluating different patient and disease variables, or "markers", to help determine which patients are at a higher risk for developing cancer progression following standard therapies. Those at a higher risk for cancer spread or progression may benefit from more extensive or aggressive therapy.
Researchers from China recently conducted a study to evaluate a possible association between levels of ER-1, a molecule associated with the development and spread of cancer, and outcomes of patients with advanced nasopharyngeal cancer. Levels of ER-1 in a blood sample were measured in 62 patients with advanced nasopharyngeal prior to treatment; these levels were compared with 19 healthy patients (control group).
Patients with nasopharyngeal cancer had significantly higher levels of ER-1 than the control group.
At 2 years, patients with nasopharyngeal cancer who had lower levels of ER-1 had a survival rate with no cancer spread to distant sites of 81.1%, compared with 56.7% for those with higher levels of ER-1.
The researchers concluded that higher levels of ER-1 prior to treatment may indicate which patients with advanced nasopharyngeal cancer are at an increased risk of developing distant cancer spread following standard therapy. Future clinical trials will establish variables or markers that indicate which patients are at a higher risk of cancer spread and/or a worse prognosis than others. Patients with a poorer prognosis may benefit from more aggressive therapy or the participation in a clinical trial evaluating novel therapeutic strategies.
Patients diagnosed with nasopharyngeal cancer may wish to speak with their physician regarding their individual risks and benefits of participating in a clinical trial.
Reference: Mai H-Q, Zeng Z-Y, Zhang C-Q, et al. Elevated Plasma Big ET-1 is Associated with Distant Failure in patients with Advanced-Stage Nasopharyngeal Carcinoma. Cancer. 2006; 206: 1548-1553.