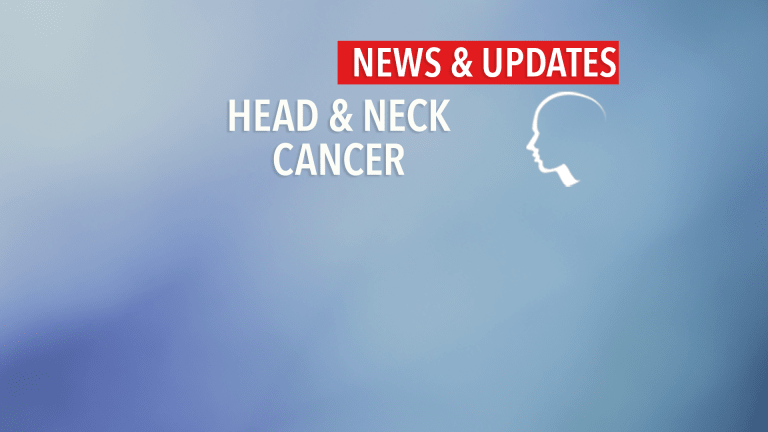 Kava Herbal Medicine Banned in Britain & Germany, U.S. Relies on Warning Labels
Kava Herbal Medicine Banned in Britain and Germany, U.S. Relies on Warning Labels
Following the recommendation of Britain's Medicines Control Agency (MCA), the British Parliament has banned the sale of kava kava containing products in Britain effective January 13, 2003.1 Germany banned kava in June, 2002.
10
More cancer patients are turning to the use of complementary and alternative medicines, either as primary cancer treatment, an augmentation to cancer treatment or help in the relief of side effects caused by treatment or cancer itself. Since complementary/alternative agents or methods are not regulated in the U.S., it is important for patients to be aware of possible adverse events that may occur with the use of these products.
Kava kava (Piper methysticum) is a member of the pepper family found in the South Pacific Islands. It grows as a large shrub and the root is harvested for medicinal use. Kava has been used for centuries as a highly revered ceremonial and medicinal drink producing mild narcotic effects. Folk medicine claims, most of which have not been verified by clinical studies, suggest kava may treat uterine inflammations, headaches, colds, rheumatism, menopausal symptoms, sleeplessness and tension/anxiety. The indigenous South Pacific peoples also drink kava to restore vigor, fight stomachaches and cure fungal infections.
In Europe and the United States, kava has been used predominantly to treat anxiety and many laboratory studies and studies in humans.
2-5 suggest kava may be an effective anti-anxiety herb. Laboratory research suggests this anti-anxiety effect is due to kavalactones, kava's main active ingredient, but exactly how kava works remains unknown. The German Commission E, Germany's expert committee to the German Federal Institute for Drugs and Medical Devices (BfArM) which regulates herb and supplement approvals in Germany, previously approved kava as a nonprescription drug for the treatment of anxiety, stress and restlessness following research on its safety and effectiveness.
6 The stress and anxiety of a cancer diagnosis and its treatment have led some cancer patients to use kava.
Isolated reports of liver toxicity surfaced in 1998 and concerns that kava may damage the liver became widespread in 2001. While liver injuries are rare, they are often serious. Worldwide there have been 70 reports of adverse events. These have included jaundice, elevated liver enzymes (a sign of liver impairment), severe hepatitis, cirrhosis and liver failure, four resulting in death and 7 requiring liver transplants. In December 2001, British shops agreed to voluntarily ban the supplement as research on its safety was conducted. Investigations have been unable to determine what causes the liver reactions and which individuals are at increased risk. Because of this, MCA suggested that warning labels would be ineffective and that a ban of kava was necessary.
1 Government officials in Vanuatu, the Polynesian island where kava is believed to have originated, argue that extracts added by the Europeans are to blame for the liver problems, as the traditional method of preparing kava has not produced liver complications throughout centuries of use.
7 As yet, there is no scientific evidence to support their claims. However, the dramatic increase in kava use over the past five years led South Pacific nations to plant $200 million worth of kava for export and the bans will dramatically reduce the demand for kava.
The U.S. Food and Drug Administration (FDA) issued an alert on March 25, 2002, warning that kava supplements pose possible liver injury risk.
8 They recommended that persons with liver disease or liver problems, or persons taking drugs that affect the liver, consult with a physician prior to using supplements containing kava. The most recent FDA information available is a November 27, 2002, report issued by the Centers for Disease Control.
9 This report details two case reports of previously healthy individuals who required liver transplants and summarized recent European cases.
Other countries, including Australia, Canada, France and Germany have taken action against kava, ranging from issuing warnings to banning the over-the-counter sale of kava to consumers. In June 2002, Germany's BfArM banned all products containing kava or the synthetic lactone kavain due to concerns about liver damage. Only homeopathic products in dilution greater than 1:10,000 are legally available in Germany under this decision.
10 Adverse events associated with the use of any dietary supplement should be reported to FDA's MedWatch Program at 800-332-1088, or MedWatch: The FDA Safety Information and Adverse Event Reporting Program.
Reference:
MCA [Medicines Control Agency] Investigation of Kava Kava Leads to Ban Following Voluntary Withdrawal. December 20, 2002.
Blumenthal M, senior editor. Kava. In: The ABC Clinical Guide to Herbs. Austin, TX: American Botanical Council, 2002. (in press).
Pittler M, Ernst E. Efficacy of kava extract for treating anxiety: systematic review and meta-analysis. J Clin Psychopharmacol 2000;20(1):84-9.
Pittler MH, Ernst E. Kava extract for treating anxiety (Cochrane Review). In: The Cochrane Library, Issue 1, 2002.
Pittler MH, Ernst E. Kava extract for treating anxiety (Cochrane Review). Cochrane Database of Systematic Reviews. 2003;(1):CD003383.
Blumenthal M, Busse WR, Goldberg A, et al, editors. Klein S, Rister RS, translators. The Complete German Commission E Monographs: Therapeutic Guide for Herbal Medicines. Austin: American Botanical Council, Boston: Integrative Medicine Communications; 1998. p. 156-7.
Anon, 2001. Govt rebukes kava scare. Vanuatu Trading Post, Dec. 8, 2001.
Centers for Disease Control. Hepatic Toxicity Possibly Associated with Kava-Containing Products—United States, Germany and Switzerland, 1999-2002. Morbidity and Mortality Weekly Report. November 27, 2002.