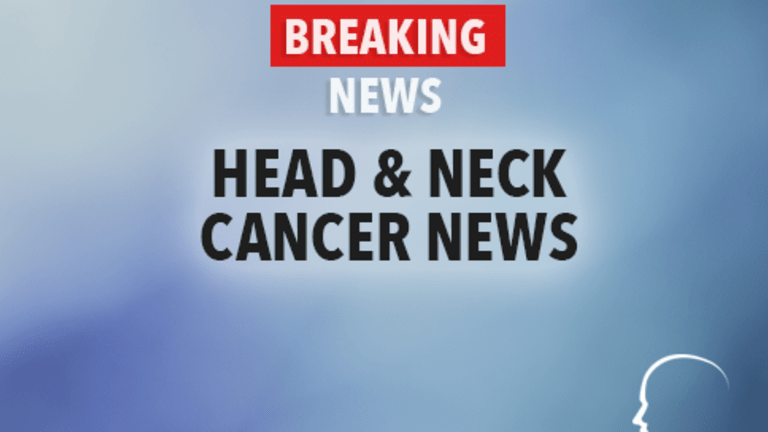 Intra-arterial Chemotherapy: A New Treatment Option for Head and Neck Cancer
Intra-arterial Chemotherapy: A New Treatment Option for Head and Neck Cancer
A new treatment involving selective arterial administration of chemotherapy appears promising as an effective potential treatment option for locally advanced head and neck cancer, according to a recent article published in the journal
Cancer.
The term head and neck cancer is used to refer to a number of cancers that may occur in the head and/or neck. These may include cancers of the tongue, mouth, salivary glands, pharynx, sinus and other sites located in the head and neck area. Locally advanced head and neck cancer refers to cancer that has spread away from its site of origin but has not spread to distant sites within the body. Treatment options may include surgery, radiation therapy and/or chemotherapy, depending on the specific type, location and extent of the cancer.
With current standard treatments, surgery to remove the cancer remains an essential component in achieving optimal chances for a cure in patients with locally advanced head and neck cancer. Unfortunately, the surgical removal of head and neck cancer often produces severe functional loss of the area from which the cancer was removed, as well as significant cosmetic changes. These complications can greatly decrease the quality of life for patients with this disease. As a result, researchers are evaluating and refining new treatment options in order to effectively treat head and neck cancer while maintaining quality of life for patients.

The administration of chemotherapy into a selected artery that delivers blood directly to the cancer has been evaluated as a treatment option for patients with different types of cancer, particularly abdominal cancers, and is now being refined and evaluated as a possible new treatment option for patients with head and neck cancer. This treatment strategy augments anti-cancer effects of chemotherapy compared with systemic (full body) delivery through a few mechanisms: 1) the chemotherapy agent does not become diluted by mixing with the rest of the blood from the body prior to reaching the cancer, 2) the chemotherapy agent is not broken down in the body through biochemical processes prior to reaching the cancer, 3) larger amounts of the chemotherapy agent can reach the cancer with fewer associated systemic side effects.
Recently, researchers from Japan conducted a clinical trial evaluating the effectiveness and tolerability of delivering intra-arterial chemotherapy in 32 patients with locally advanced head and neck cancer. In each patient, a catheter (very small hollow tube) was surgically placed in a specific artery that directly delivered blood to the area involving the cancer. The chemotherapy agent carboplatin was continuously administered though the catheter by an electric pump for a time period of a couple weeks to over a month, depending on the dose administered. These patients also received radiation therapy as a component of their treatment. All but one patient receiving this treatment experienced a complete or partial disappearance of their cancer. Five years following treatment, nearly 60% of patients were still cancer free. This treatment was generally very well-tolerated in these patients.
The results from this trial are encouraging, as they indicate the effectiveness and tolerability of intra-arterial chemotherapy administration for treatment of head and neck cancer. Through results confirmed by additional clinical trials, this treatment strategy may potentially emerge as a standard alternative treatment to surgery or may be used in combination with other treatments for patients with this disease. Participation for further clinical trials is needed to evaluate and refine this promising treatment strategy. Patients with head and neck cancer may wish to speak with their physicians about the risks and benefits of participating in a clinical trial evaluating selective intra-arterial chemotherapy administration or other promising new treatment strategies. (Cancer, Vol 89, No 10, pp 2099-2105, 2000)
Copyright © 2018 CancerConnect. All Rights Reserved.