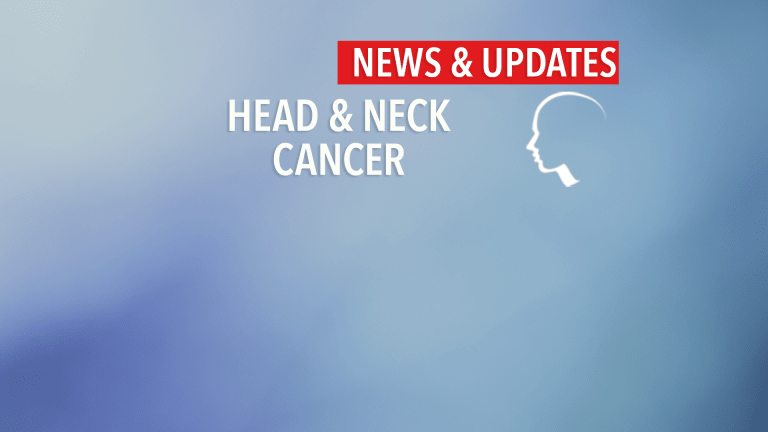 Interstitial Photodynamic Therapy Effective in Recurrent Head and Neck Cancer
Interstitial Photodynamic Therapy Effective in Recurrent Head and Neck Cancer
According to a recent article published in the British Journal of Cancer, interstitial photodynamic therapy (IPDT) provides an effective treatment option for patients with recurrent head and neck cancer who are not considered eligible for further standard treatment approaches.
Approximately 40,000 people in the United States are diagnosed with head and neck cancer every year. Cancers of the head and neck comprise several types of cancer, including the nasal cavity and sinuses, oral cavity, nasopharynx, oropharynx, and other sites located in the head and neck area. Standard treatment approaches for head and neck cancer include surgery, chemotherapy and/or radiation therapy. Patients who stop responding to standard therapeutic approaches are left with limited treatment options, and are often just treated with supportive care. Researchers are evaluating novel treatment strategies to increase the duration of survival and/or improve quality of life for patients with this stage of disease.
Photodynamic therapy is a type of treatment that is being evaluated in clinical trials for various types of cancer. Photodynamic therapy involves the use a photosensitizing agent and light with a specific wavelength. Patients undergoing photodynamic therapy are typically treated with a photosensitizing agent prior to treatment, which collects in cells, particularly cancer cells. A physician then uses a probe to aim the light at the cancer cells. The reaction between the photosensitizing agent and the wavelength of light causes a reaction that kills cancer cells. This type of treatment often does not have full-body side effects, as the photosensitizing agent only becomes lethal to cells when combined with the light.
Researchers from England and Taiwan recently conducted a clinical trial to evaluate photodynamic therapy in patients with recurrent head and neck cancer. This trial included 45 patients for which no other treatment was available. Patients received the photosensitizing agent 4 days prior to light therapy. The light was delivered through fibers that were inserted directly into the cancer (interstitial). Approximately two-thirds of patients achieved benefit from treatment with IPDT. Nine patients achieved a complete disappearance of detectable cancer, 5 of whom were alive and cancer-free 10-60 months later. An additional 24 patients achieved benefit from treatment, which included a reduction in pain, size of cancer or bleeding. For patients who responded to IPDT, the average duration of survival was 16 months, compared to only 2 months for patients who did not respond. Treatment was generally very well tolerated.

The researchers concluded that IPDT should be added to the list of treatment options for patients with recurrent head and neck cancer. Future clinical trials will help determine the benefits of IPDT, potentially being used earlier in the course of the disease. Patients with recurrent head and neck cancer may wish to speak with their physician about the risks and benefits of participation in a clinical trial further evaluating IPDT or other novel therapeutic options.
Reference: Lou P-J, Jager H, Jones L, et al. Interstitial photodynamic therapy as salvage treatment for recurrent head and neck cancer. British Journal of Cancer. 2004;91:441-446.