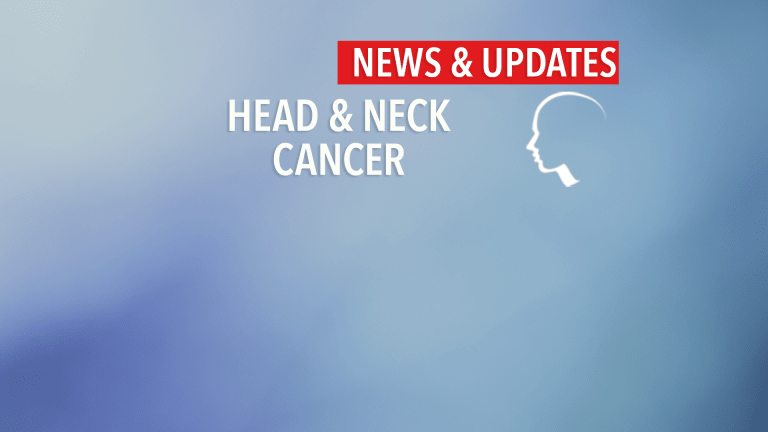 Head and Neck Cancer Is Treatable in Elderly Patients
Head and Neck Cancer Is Treatable in Elderly Patients
Patients 80 years or older with Stage I-II head and neck cancer have good outcomes following surgery or radiation therapy, according to the results of a study that appeared in an early online publication of Canceron October 17, 2008.[1]
Head and neck cancers originate in the oral cavity (lip, mouth, tongue), salivary glands, paranasal sinuses, nasal cavity, pharynx (upper back part of the throat), larynx (voice box), and lymph nodes in the upper part of the neck. Worldwide, head and neck cancer is diagnosed in approximately 640,000 people annually and is responsible for approximately 350,000 deaths each year.
Squamous cell carcinoma of the head and neck (HNSCC) is the most common type of head and neck cancer. It originates in squamous cells, which are commonly part of the outermost layers of tissues. Locally advanced HNSCC refers to cancer that has spread from its site of origin to nearby lymph nodes or tissues. Standard treatment for this stage of disease typically consists of surgery and radiation therapy with or without chemotherapy.
One unique aspect of clinical trials designed to study treatments for cancer is that they often exclude elderly patients based on the assumption that they will not be able to tolerate the therapies being tested. As a result there is very little data that is applicable to elderly patients, poses a problem for the effective treatment of the elderly for many types of cancer.

Researchers conducted a study in an area in the South of France where the elderly (over age 75) comprise 20% of the population (compared with the nationwide rate of 8%). The study was a retrospective review of 316 patients over age 80 with HNSCC who were treated between 1987 and 2006. The database indicated that 31% of patients underwent surgery and 57% of patients received radiation therapy. Patients with Stage I or II HNSCC had a median disease-specific survival (DSS) that had not yet been reached and an overall survival (OS) of 42 months, compared with a DSS of 11 months and an OS of eight months for patients with Stages III-IV HNSCC. For elderly patients with Stage I-II HNSCC, treatment with curative intent was associated with improved survival. Elderly patients with Stage III-IV HNSCC, however, had poor survival.
The researchers concluded that the outcomes of patients over the age of 80 with Stage I-II HNSCC were similar to those of younger patients and they suggest that patients should not be denied optimal treatment on the basis of age.
Reference:
[1] Italiano A, Ortholan C, Dassonville O, et al. Head and neck squamous cell carcinoma in patients ≥ 80 years. Cancer [early online publication]. October 17, 2008.