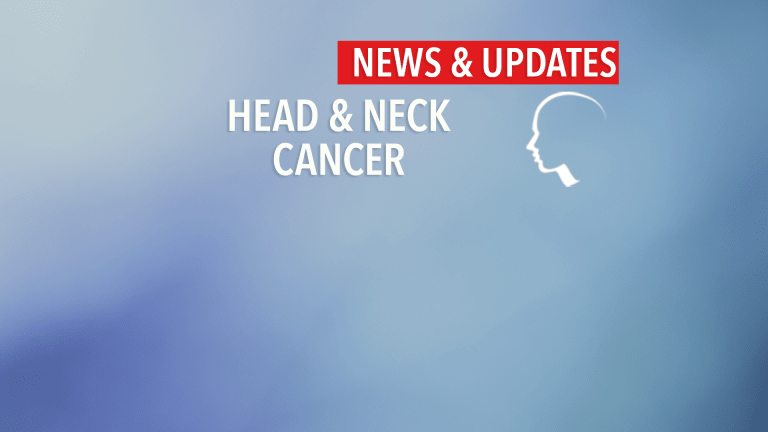 Head and Neck Cancer Immunotherapy Study with AXAL Advances to Second Stage
Head and Neck Cancer Immunotherapy Study with AXAL Advances to Second Stage
Advaxis, Inc. (ADXS), a clinical-stage biotechnology company developing cancer immunotherapies, today announced that its Phase 2 "window of opportunity" clinical study of its lead immunotherapy candidate, axalimogene filolisbac (AXAL), in patients with late-stage HPV-associated oropharyngeal cancer (HPVOPC) met its stage 1 primary objective and is advancing into the second stage of the clinical study.
HPV-Associated Head and Neck Cancers
More than 90 percent of head and neck squamous cell oropharyngeal cancers originate from the mucosal linings of the oral cavity, pharynx or larynx. Currently, 60 to 80 percent of these cancers are caused by HPV. Head and neck cancers are treated by surgical removal of the cancer and lymph nodes, often followed by radiation and chemotherapy based on the extent of the disease. While patients may achieve good long-term survival, standard treatments can change their physical appearance and are associated with significant short and long-term toxicities which may interfere with salivary gland function, taste, smell, and the ability to swallow.
The incidence of HPV-associated head and neck cancers has been increasing at an epidemic rate, while head and neck cancers from other causes have been decreasing. According to the World Health Organization, approximately 15 to 20 percent of the 400,000 new cases of head and neck cancer are HPV-related. In the US, there are about 12,000 new cases of HPV-associated head and neck cancer per year and it affects men about 3 times more frequently than women. HPV-associated head and neck cancer is growing fastest in developed countries like the U.S.

This was an investigator-initiated clinical study of patients with stage I-IV HPVOPC who are to undergo ablative trans-oral robotic surgery (TORS) as a preoperative treatment. The clinical study was designed to show that AXAL is highly immunogenic and worth further investigation if the overall rate of vaccine-induced T-cell responses is 75 percent or more. By looking at both IFN-γ and TNFα expressing T cells in the peripheral blood, it was found that systemic HPV-reactive T-cell responses were increased in enough patients treated with AXAL to meet the stage 1 immune response target.
"The assessment of the TNFα and IFN-γ response based on data from eight of the anticipated nine patients to be enrolled in stage 1 confirmed that the clinical study has already met the target for the overall rate of vaccine-induced T-cell response, paving the way for us to progress to stage 2," said the study's lead investigator Andrew G. Sikora, MD, PhD, of the Bobby R. Alford Department of Otolaryngology-Head and Neck Surgery at Baylor College of Medicine. "Together with our prior published data showing increased intratumoral T-cell infiltration in a significant number of AXAL treated patients, these data provide the confidence needed to move forward with the definitive evaluation of its immunogenicity."
Stage 2 of the clinical study will enroll up to 13 patients with late-stage HPVOPC. This stage of the clinical study will be conducted at the Icahn School of Medicine at Mount Sinai and a second investigative site anticipated to be the Baylor College of Medicine. The study received a three-year $1.1 million grant from the U.S. Food and Drug Administration's Office of Orphan Products Development, which funds research for the development of products for rare diseases.
Reference: Advaxis Immunotherapies. (2016.) Advaxis Announces that Phase 2 Head and Neck Cancer Study with AXAL Advances to Second Stage. [Press release.] Retrieved from http://ir.advaxis.com/press-releases/detail/1233/advaxis-announces-that-phase-2-head-and-neck-cancer-study.
https://ir.advaxis.com/press-releases/detail/1233/advaxis-announces-that-phase-2-head-and-neck-cancer-study.