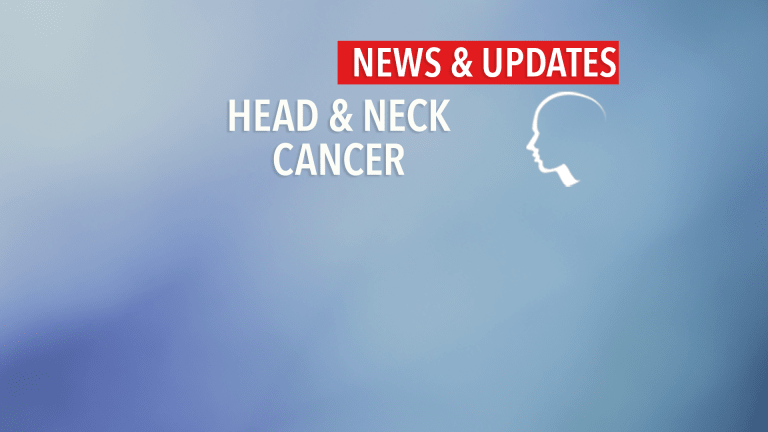 Gene Therapy Appears Effective for Recurrent Head and Neck Cancer
Gene Therapy Appears Effective for Recurrent Head and Neck Cancer
According to results recently presented at the annual meeting of the American Association for Cancer Research, higher doses of Advexin® gene therapy appears to improve survival in patients with recurrent, inoperable head and neck cancer.
Cancer of the head and neck refers to a number of cancers that may include cancer of the tongue, mouth, salivary glands, larynx, sinuses, pharynx or any other site located in the head and neck. Surgical removal of the cancer provides optimal long-term outcomes for patients; however, due to anatomical location and/or size of the cancer, some patients may not be eligible for surgery. Chemotherapy and/or radiation are also standard treatment options for patients with head and neck cancer. Researchers have been evaluating novel therapeutic approaches such as biological therapy in an attempt to improve survival and quality of life for these patients.
Advexin® is a genetically engineered, or altered, adenovirus (a virus that causes a common cold). This virus has been altered in such a way that it will infect cancer cells, ultimately killing them, but will not infect normal healthy cells. Many different types of cancers develop due to a mutation (alteration) in a certain gene called the p53 gene, with an estimated 70% of persons with head and neck cancers carrying a mutation in this gene. This gene, sometimes called the "cell suicide" gene, keeps normal cell replication under strict control. If there is a mutation in a cell's DNA, such as in a cancer cell, or if a cell is infected with a virus, the action of the p53 gene is to stop further replication of this damaged cell in order to inhibit further progression of the mutation. In cells that have a mutation within their p53 gene, there is no restraint on replication, which leads to uncontrolled, rapid growth of the cell – the hallmark trait of cancer. Advexin® was developed to specifically target and infect cells with a destroyed or mutated p53 gene.
Researchers recently conducted two multi-center clinical trials comparing higher doses to lower doses of Advexin® in patients with recurrent, inoperable head and neck cancer. All patients received an average of two treatment cycles of Advexin® injections directly into the site of cancer. One group of patients received a dose that was 50 times higher than the other group of patients. Within the first five months of treatment, patients treated with the higher doses were 50% more likely to live than patients treated with lower doses. The average survival times were over six months in the high-dose group compared to less than five months in the low-dose group. The most common side effects were fever, chills and pain/hemorrhage at the site of injection. Patients treated with higher doses reported more fever and chills.

The researchers conducting these clinical trials concluded that higher doses of Advexin® improves survival compared to lower doses of Advexin® with minimal side effects. They believe that survival achieved with Advexin® alone in patients with recurrent, inoperable head and neck cancer is significant, as these patients have few treatment options. The last phase of clinical trials evaluating Advexin® prior to FDA approval has been initiated and is currently enrolling patients with head and neck cancer. Patients with head and neck cancer may wish to speak with their physician about the risks and benefits of participating in a clinical trial evaluating Advexin® or other promising therapies. T
(Introgen. High-dose of Introgen's ADVEXIN® gene therapy provides significant survival advantage to head and neck cancer patients in phase 2 study. http://www.pharmalive.com/news/show_article_f.asp?articleID=50247%26catid=14. Accessed 4/18/02)