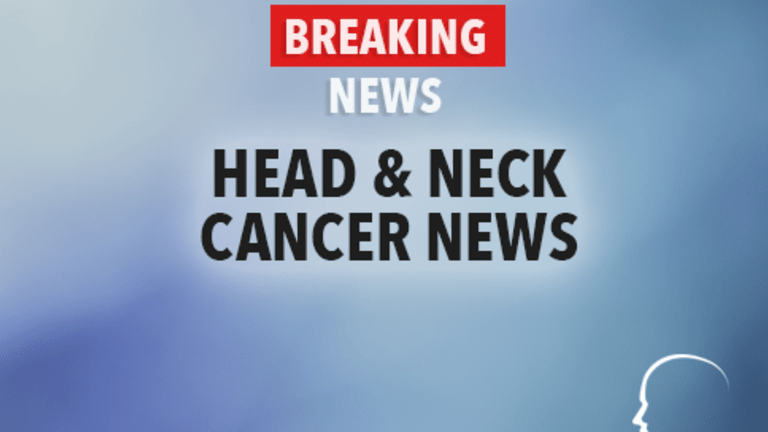 Docetaxel, Cisplatin, and Fluorouracil Produces a High Complete Response Rate
Docetaxel, Cisplatin, and Fluorouracil Produces a High Complete Response Rate in Patients with Cancer of the Head and Ne
Patients with squamous cell cancer of the head and neck are usually treated with cisplatin/5-fluorouracil-based chemotherapy followed by radiation therapy. However, more than half of all patients will experience cancer recurrence despite this treatment. Physicians at the Dana-Farber Cancer Center evaluated a treatment regimen that incorporated a new chemotherapy drug, docetaxel, into the standard treatment regimen of cisplatin and 5-fluorouracil. The results of this treatment program were reported in the November
Journal of Clinical Oncology.
Thirty previously untreated patients with head and neck cancer were treated with a 4-day regimen consisting of docetaxel, cisplatin, 5-fluorouracil and leucovorin chemotherapy for an average of 3 treatment cycles. All chemotherapy treatments were supported by Neupogen®, a white blood cell growth factor that reduces the severity of neutropenia and the risk of infection by increasing the rate of neutrophil (white blood cell) production. Mucositis and nausea were frequent side effects of the treatment program. Fourteen per cent of all cycles of treatment required hospitalization while the remaining cycles were managed in an outpatient setting.
Over 90% of patients responded to the treatment program: 63% achieved a complete response and 30% a partial response. All responding patients additionally received radiation therapy. Approximately 60% of patients survived without cancer recurrence 1 year from treatment.
These physicians concluded that the addition of docetaxel to cisplatin and 5-fluorouracil chemotherapy appeared promising and should be compared to commonly used regimens to determine if it improves outcomes for patients with head and neck cancer. (
Journal of Clinical Oncology, Vol 17, No 11, pp 3503-3511, 1999)
Copyright © 2018 CancerConnect. All Rights Reserved.