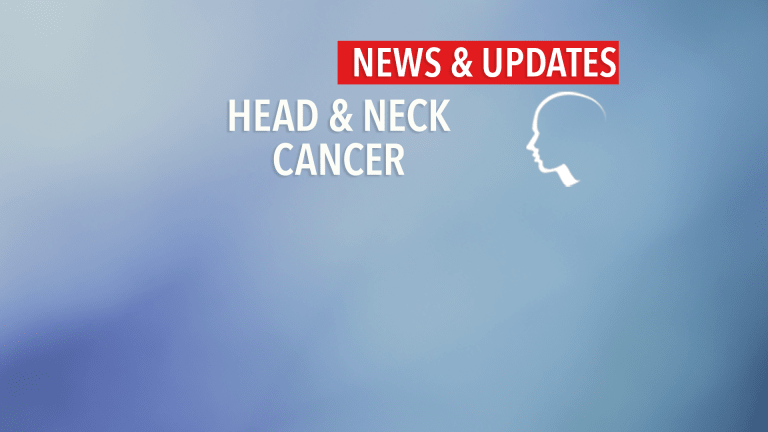 Cox-2 Expression Associated with Resistance to Radiation Therapy
Cox-2 Expression Associated with Resistance to Radiation Therapy in Head and Neck Cancer
According to a recent article published in the Annals of Oncology, the expression of the enzyme Cox-2 is associated with resistance to radiation therapy in patients with early-stage head and neck cancer.
The term head and neck cancer refers to any number of cancers that may occur in the head and/or neck region. These may include cancers of the tongue, mouth, salivary glands, pharynx, larynx, sinus and other sites located in the head and neck area. Treatment options depend upon the stage, or extent, or cancer, but often include surgery, radiation therapy and/or chemotherapy. The surgical removal of advanced cancer may leave a patient debilitated or severely disfigured; therefore, radiation and chemotherapy regimens are being studied in order to produce optimal long-term outcomes without the side effects of surgery.
Radiation therapy is the primary therapy for many patients with head and neck cancers, particularly early-stage head and neck cancer. However, up to approximately 25% of patients experience a recurrence following radiation therapy. Researchers have been evaluating specific factors that may determine a patient's response to radiation therapy, allowing patients who do not respond favorably to radiation to explore different treatment options. Cox-2 is a protein that is involved in inflammatory processes and possible immune responses, and has demonstrated a role in the process of cancer.
Researchers from England recently conducted a clinical trial evaluating the expression of Cox-2 and a possible association to responses to radiation in patients with head and neck cancer. This trial included 122 patients with head and neck cancer who were treated with radiation therapy alone; 61 of who experienced an anti-cancer response to radiation and 61 of who did not experience a response to radiation. The biopsy specimens were tested for Cox-2 expression prior to treatment. In the group of patients who had an anti-cancer response to radiation therapy, only 41% had overexpression of Cox-2 whereas 67% of patients who did not experience an anti-cancer response to radiation therapy overexpressed Cox-2.

The authors concluded that overexpression of the Cox-2 protein may be used to help determine whether a patient with head and neck cancer may respond to radiation therapy. Overexpression of Cox-2 had a 67% accuracy rate of determining which patients will not respond to radiation therapy alone. These patients may be offered alternative treatment regimens for their disease. Patients with head and neck cancer may wish to speak with their physician about the risks and benefits of participating in a clinical trial further evaluating markers to help predict the response to certain treatment modalities.
Reference: Nix P, Lind M, Greenman J, et al. Expression of Cox-2 protein in radioresistant laryngeal cancer. Annals of Oncology. 2004;15:797-801.