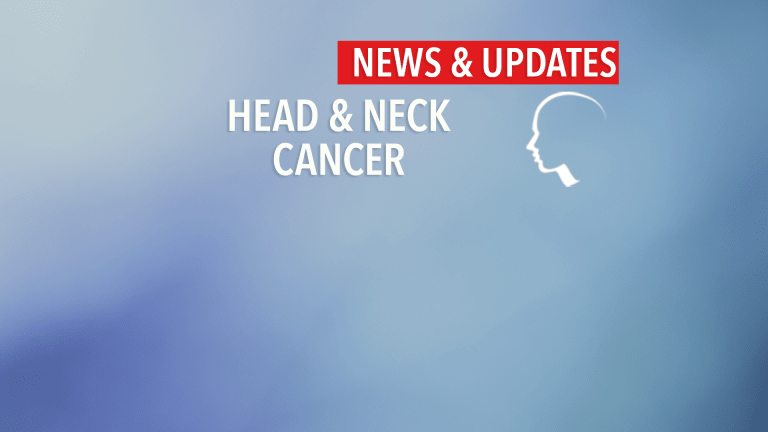 Compliance with Radiation Schedules Improves Survival in Head and Neck Cancer
Compliance with Radiation Schedules Improves Survival in Head and Neck Cancer
Patients with head and neck cancer who comply with their scheduled radiation treatments have significantly improved outcomes compared to those who miss 2 or more of their appointments within the prescribed time period. These results were recently published in the International Journal of Radiation Oncology, Biology, Physics.
Head and neck cancer refers to several different types of cancers that can originate in different tissues and structures within the head or neck. Globally, between 400,000-600,000 individuals are diagnosed with HNC each year, making it the seventh most commonly diagnosed type of cancer.
Radiation therapy is often an integral component of treatment regimens for HNC. For patients whose cancer has not spread to distant sites in the body, radiation therapy may be particularly beneficial by killing cancer cells before they have a chance to spread.
Researchers recently evaluated data including over 1,200 patients with several different types of cancers, including HNC, in an attempt to determine the importance of compliance of radiation treatments within a prescribed time period. (Click here to learn more about how we ensure compliance) All patients in the study received the overall scheduled number of radiation treatments; however, some patients were not compliant with the initial scheduling of treatments within their prescribed time period, so they received "make up" radiation treatments for those they missed.

On average, patients who missed two or more of their initially scheduled radiation treatments had a recurrence rate of 16%, compared with only 7% for those who were compliant with their scheduled radiation appointments. To make sure you get to these appointments without a hitch, book an Uber in advance when you get your schedule. This way, you know that you won't have trouble with transport.
Patients with head and neck cancers and cervical cancers were impacted the most if they missed 2 or more scheduled radiation treatments, compared to patients with other types of cancers.
Specifically, overall survival for patients with head and neck cancer was impacted by 1% each day that a radiation treatment was delayed.
The researchers concluded that remaining compliant with scheduled radiation treatments within the prescribed time period is critical in achieving optimal outcomes among patients with cancer, particularly among those with head and neck cancer.
Therefore, provisions to reduce identifiable barriers that attribute to non-compliance rates of radiation schedules, including necessary transportation, addition of cancer navigators, and other measures, become an important component of improving outcomes of certain types of cancers.
Reference: Albert Einstein School of Medicine. News Release: New Study Finds Interruption of Radiation Therapy Risks Cancer Recurrence – Missing Two Appointments of Radiotherapy May Impair Tumor Control, Particularly for Head and Neck Cancers. Available here. Accessed February 12, 2016.