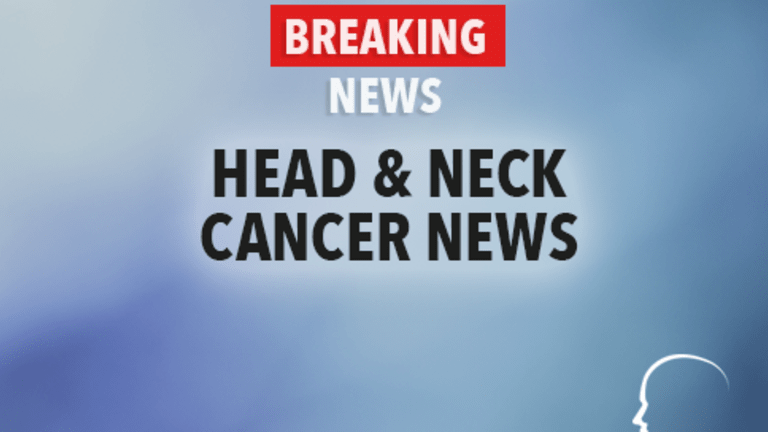 Cancer of the Base of the Tongue: Radiation Therapy May Be Treatment of Choice
Cancer of the Base of the Tongue: Radiation Therapy May Be Treatment of Choice
For persons who have cancer of the base of the tongue, treatment usually includes radiation therapy or surgery. Other options include radiation therapy used before surgery, or chemotherapy used after surgery. When surgery is used, it must be quite extensive to cure this type of cancer, often resulting in some disfigurement of the face and/or neck as well as other side effects. Therefore, researchers have been conducting studies to determine which treatments offer the most effectiveness with the least disfigurement and side effects. Current treatment with favorable results is achieved using radiation therapy following surgical removal of any affected lymph nodes in the neck. Recent studies suggest radiation therapy may be tailored to further reduce side effects.2
Doctors at the University of Florida treated 217 persons with early-stage (stages I and II), intermediate stage (stage III), or late stage (stage IV) cancer of the base of the tongue. The patients underwent a planned neck dissection, that is a surgery to remove the lymph nodes that showed signs and symptoms of cancer. They then underwent external-beam radiation therapy, the use of high-energy rays delivered by a machine to the body. In those with stage I and II disease, local control of the cancer was achieved in all patients; the 5-year survival rate was 80%. In those with stage III cancer, local control of cancer was achieved in 83%, and the 5-year survival rate was 75%. In those with stage IV disease, local control of the cancer was achieved in 65%, with 45% surviving 5 years. The planned lymph node dissection procedure appeared to improve survival time.
The results found with external-beam radiation therapy for cancer at the base of the neck were related to stage of disease, the overall time of the treatment, and the addition of the planned neck dissection procedure. The findings regarding control rates and survival time are comparable to those with surgery. Since surgery usually produces more disfigurement and more side effects than radiation therapy, radiation therapy may be the treatment of choice for persons with cancer of the base of the tongue.1
Low-Dose Radiation Shows Promise for HPV-Related Throat Cancer
De-escalation of radiotherapy on the basis of intra-treatment hypoxia response is feasible and can effectively reduce the radiation dose required by over 50%. Head and neck cancers related to HPV typically respond well to a combination treatment of surgery, radiation, and chemotherapy; however patients often experience significant side effects from radiation. Doctors from MSKCC initiated a pilot study in 2015 in 19 HPV-positive oropharynx cancer patients and found that low-dose radiation could control disease in selected patients. The researchers observed that while most patients respond to the combination of chemotherapy and radiation, some have more resistant cancers.
The doctors theorized that PET scan imaging could be used to look for evidence of hypoxia in the cancer – hypoxic cancers are less likely to respond to radiation and chemotherapy and cancers that do not have hypoxia are very sensitive to radiation.

In their study, patients initially underwent radiation and chemotherapy and PET imaging which was then used to determine if the tumors were hypoxic. Fifteen of 19 patients had no signs of hypoxia on their baseline PET or resolution on intratreatment PET 2 weeks into chemotherapy and radiation. They were de-escalated to a lower radiation dose over 3 weeks in combination with 2 cycles of chemotherapy instead of the standard 3 cycles. Patients with persistent hypoxia received the standard dose of radiation (70Gy) with 3 cycles of chemotherapy. De-escalated patients underwent neck dissection at 4 months to assess pathologic response. Of these 15 patients, the study authors reported that 11 had a pathologic complete response. Two-year locoregional control and overall survival were 94%.
The doctors identified a "mutational signature" that suggests certain cancers have a defect in the way DNA is repaired which is manifest in low oxygen environments. If this study is confirmed patients will be able to undergo "precision radiation therapy" with fewer treatment-related side effects.
References
Journal of Clinical Oncology, Vol 18, No 1, pp 35-42, 2000.
doi: 10.1097/01.COT.0000749904.96096.8b
Copyright © 2018 CancerConnect. All Rights Reserved.