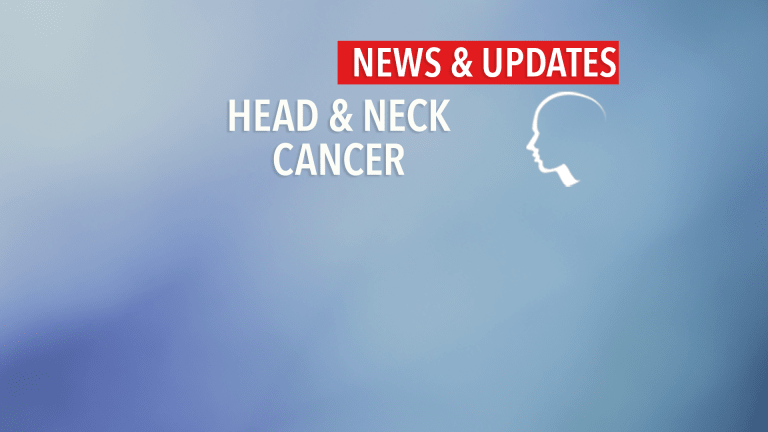 Brachytherapy Improves Outcomes for Patients with Persistent Cancer
Brachytherapy Improves Outcomes for Patients with Persistent Nasopharyngeal Cancer
According to a study published in the journal Cancer, patients with persistent nasopharyngeal cancer have better survival after treatment with internal radiation therapy.
Nasopharyngeal cancer (NPC) is a type of head and neck cancer that develops in the upper part of the throat, behind the nose. Infection with the Epstein-Barr virus is thought to play a role in the development of NPC, although only a small proportion of infected individuals develops NPC. Asian ancestry, particularly Chinese ancestry, may also increase risk.
Patients with NPC that persists after treatment with external radiation therapy have a high likelihood of cancer progression unless they receive additional treatment, and researchers are exploring ways to improve treatment of these patients.
Internal radiation therapy (radiation placed very close to or within the tumor) has been shown to be an effective additional treatment for patients with little or no tumor extension beyond the nasopharynx (T1-T2a), but the effect among patients with extension of the cancer into the paranasopharyngeal space (T2b) is uncertain.
In order to assess patient outcomes after treatment with intracavitary brachytherapy, a type of internal radiation therapy, researchers in Hong Kong evaluated 34 patients with T2b NPC. All patients had persistent cancer after external radiation therapy, and were subsequently treated with intracavitary brachytherapy. Radiation was administered close to the site of the cancer using nasal applicators. Survival among these patients was compared to survival among 403 patients with T2b NPC who were treated with external radiation therapy alone.
The researchers found that overall survival was significantly better among the patients who received additional treatment with intracavitary brachytherapy. At the end of the study, 78% of these patients were still alive, compared to 63% of the patients in the comparison group.
The researchers conclude that patients with persistent nasopharyngeal cancer after external radiation therapy may benefit from additional treatment with brachytherapy. Randomized clinical trials are needed to confirm these results.
Reference: Leung T-W, Tung SY, Wong VYW et al. Nasopharyngeal Intracavitary Brachytherapy: The Controversy of T2b Disease. Cancer. 2005;104:1648-55.