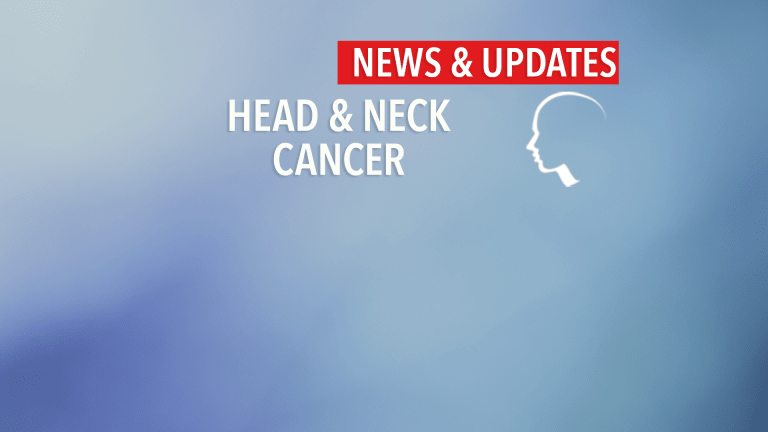 Better Outcomes in Oral Cancer When Surgery Used to Remove Lymph Nodes in Neck
Better Outcomes in Oral Cancer with Surgery to Remove Lymph Nodes in Neck before Cancer Spreads
In early squamous-cell oral cancer, surgery to remove lymph nodes in the neck before cancer spreads may result in better outcomes. These findings were presented at 2015 Annual Meeting of the American Society of Clinical Oncology (May 29–June 2, Chicago, Illinois) and published in the New England Journal of Medicine.
Oral cancer refers to cancer that involves the mouth, lips, or tongue. Tobacco and alcohol use and family history can increase the risk of oral cancer.
Patients who are diagnosed with oral cancer (squamous cell, in particular) are at risk of having cancer spread to the lymph nodes in their neck. Treatment for cancerous lymph nodes involves surgery to remove the lymph nodes. This procedure is call neck dissection.
Experts have debated the benefit of neck dissection in early squamous cell oral cancer before the disease spreads to the lymph nodes. Neck dissection performed in these circumstances is known as elective neck dissection. The alternative is an approach called therapeutic neck dissection, which involves waiting until cancer in the lymph nodes is detected by biopsy and removing them at that time.
To determine which approach might have the best outcomes, researchers recently compared survival between patients with early oral cancer who had undergone elective neck dissection and those who had undergone therapeutic neck dissection. They assessed overall survival and disease-free survival.
The study included 596 patients, who were enrolled between 2004 and 2014. Researchers recently reported results for the first 500 patients who joined the study. Of these individuals, 245 underwent elective neck dissection, and 255 underwent therapeutic neck dissection.
Median follow-up was just over three years. At this time, patients in the elective surgery group appeared to have better outcomes. These patients experienced 81 recurrences and 50 deaths compared with 146 recurrences and 79 deaths in the therapeutic-surgery group. Overall survival was 80% in the elective group and 67.5% in the therapeutic group. Disease-free survival was also higher for the patients who underwent elective surgery: 69.5 % versus 45.9%.
The patients in the elective group had more side effects compared with the therapeutic group. The rate of side effects was 6.6% for the elective group and 3.6% for the therapeutic group.
Patients with early-stage oral squamous-cell cancer may have better outcomes if they undergo elective surgery to remove lymph nodes in the neck than if they wait for disease to spread to the lymph nodes before removing them. Specifically, these findings show higher rates of overall and disease-free survival with elective surgery.
Reference: D'Cruz AK, Vaish R, Kapre N, et al. Elective versus Therapeutic Neck Dissection in Node-Negative Oral Cancer. New England Journal of Medicine [early online publication]. May 31, 2015.