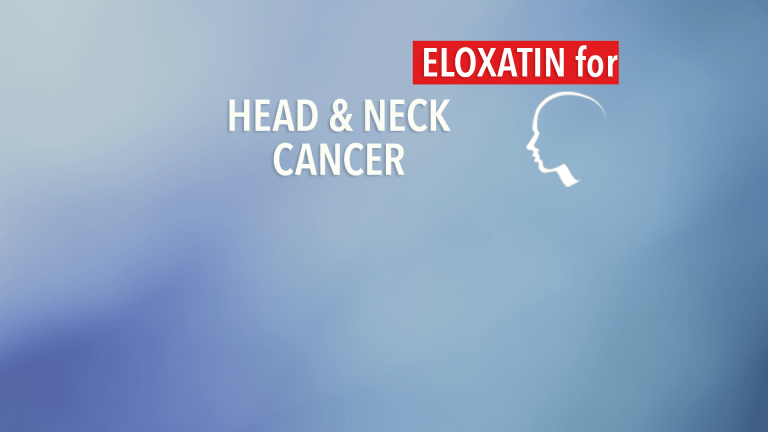 Addition of Eloxatin® to Radiation Improves Survival in Nasopharyngeal Cancer
Addition of Eloxatin® to Radiation Improves Survival in Nasopharyngeal Cancer
According to preliminary results from an early online article published in the Journal of Clinical Oncology, the addition of the chemotherapy agent Eloxatin (oxaplatin) to radiation therapy improves survival without severe side effects in patients with locally advanced nasopharyngeal cancer.
Nasopharyngeal carcinoma (NPC) is a type of head and neck cancer that involves the nasal passages and back of the throat. Locally advanced NPC (stage III NPC) refers to a large cancer that has spread to a nearby lymph node, but has not spread elsewhere in the body. Standard treatment for stage III NPC may include surgery to remove as much of the cancer as possible, radiation therapy, and/or chemotherapy.
Treatment for head and neck cancers tend to be associated with significant side effects and a greatly reduced quality of life. As a result, research continues to evaluate different radiation treatment schedules and/or chemotherapy agents that will be effective and maintain quality of life.
Eloxatin is a chemotherapy agent that is approved for the treatment of advanced colorectal cancer; it is in clinical trials for the treatment of various types of cancers. Eloxatin tends to have fewer gastrointestinal side effects, more easily managed hematologic (blood cell level) side effects, and does not typically affect the kidneys compared to the commonly used chemotherapy agent Platinol® (cisplatin). These characteristics prompted researchers from China to compare radiation therapy alone to Eloxatin plus radiation therapy in the treatment of stage III NPC.
This trial included 115 patients with stage III NSCLC who were treated between 2001 and 2003; 56 patients were treated with radiation therapy alone and 59 patients were treated with Eloxatin plus radiation. At a median of two years, the addition of Eloxatin improved outcomes compared to radiation alone:
Overall survival was 100% for patients treated with Eloxatin/radiation, compared to 77% for patients treated with radiation therapy alone.
Survival without cancer relapses was achieved in 96% for patients treated with Eloxatin/radiation, compared with 83% for patients treated with radiation therapy alone.
Survival without cancer spread (metastasis) was achieved in 92% of patients treated with Eloxatin/radiation, compared with 80% of patients treated with radiation therapy alone.
The researchers reported an absence of severe side effects associated with Eloxatin.
The researchers concluded that the combination of Eloxatin and radiation therapy improves survival and reduces relapses in patients with stage III NPC. Furthermore, this was achieved without significant side effects. Future clinical trials comparing Eloxatin to other chemotherapy agents such as Platinol in the treatment of this disease appear warranted. Patients with stage III NPC may wish to speak with their physician regarding their individual risks and benefits of participating in a clinical trial further evaluating Eloxatin or novel therapeutic options.
Reference: Zhang L, Zhao C, Peng P-J, et al. Preliminary Results of Randomized Phase III Clinical Study Comparing Standard Radiotherapy With or Without Weekly Oxaliplatin in Treatment of Locoregionally Advanced Nasopharyngeal Carcinoma*. Journal of Clinical Oncology.* Early on-line publication. October 17, 2005. DOI 10.1200/JCO.2004.00.3863