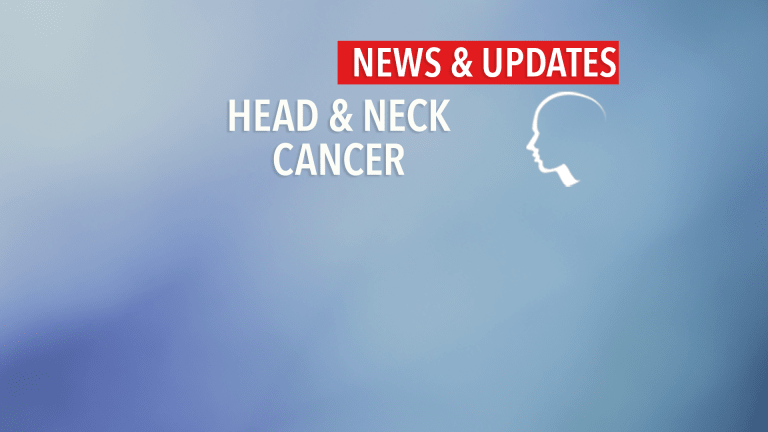 Addition of Brachytherapy to Chemotherapy and Radiation Provides High Responses
Addition of Brachytherapy to Chemotherapy and Radiation Provides High Responses in Nasopharyngeal Cancer
According to a recent article published in the American Journal of Clinical Oncology, the addition of brachytherapy to chemotherapy and radiation therapy provides high anti-cancer response rates for patients with locally advanced nasopharyngeal cancer.
Nasopharyngeal cancer (NPC) is a type of head and neck cancer and occurs in the uppermost region of the throat situated behind the nasal cavity. Locally advanced NPC refers to cancer that has spread from its site of origin to nearby tissues or sites in the body. Standard treatment for advanced NPC may consist of radiation therapy and/or chemotherapy. Unfortunately, a large portion of patients with locally advanced NPC have suboptimal long-term outcomes and researchers are evaluating ways new treatment approaches to improve long-term survival for these patients.
Brachytherapy, or interstitial radiation, involves the placement of small "seeds" into the area of the cancer and surrounding tissue. The seeds spontaneously emit radiation to the tissues at and near the site of placement. The seeds remain in the area in which they were placed either permanently or are removed after a specific time interval. Researchers are evaluating the use of brachytherapy for treatment of several types of cancer.
Researchers from Singapore recently conducted a clinical trial to evaluate the effectiveness of the addition of brachytherapy following chemotherapy plus radiation therapy in the treatment of locally advanced nasopharyngeal cancer. This trial included 16 patients with newly diagnosed cancer. All patients achieved a complete disappearance of detectable cancer at the site of origin at 4 months following treatment. At an average of 18 months follow-up, 15 patients (94%) of patients are alive with no evidence of cancer. Only 1 patient had developed a cancer recurrence at the time of this publication.

The researchers concluded that the addition of brachytherapy following chemotherapy and radiation therapy results in high rates of anti-cancer responses as well as cancer-free survival at an average of 18 months following therapy in patients with locally advanced nasopharyngeal cancer. Future clinical trials further evaluating this treatment approach are being planned. Patients with newly diagnosed locally advanced nasopharyngeal cancer may wish to speak with their physician about the risks and benefits of brachytherapy in addition to their planned treatment, or the participation in a clinical trial further evaluating novel therapeutic approaches.
Reference: Lu J, Shakespear T, Goh B, et al. Adjuvant high-dose rate brachytherapy after chemoradiation fro treatment of early T-stage nasopharyngeal carcinoma. American Journal of Clinical Oncology. 2004; 27:132-135.