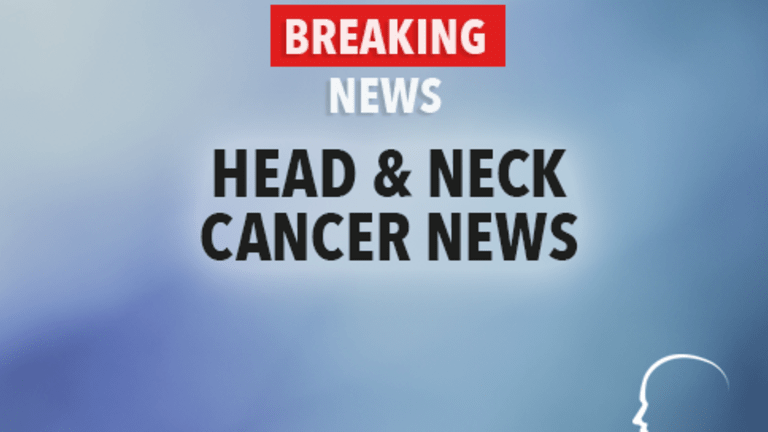 Accelerated Radiation Therapy Effective in Older Persons with Head & Neck Cancer
Accelerated Boost Radiation Therapy Effective in Older Persons with Head and Neck Cancer
A new strategy in the treatment of head and neck cancers is to use radiation therapy at more intensive, or accelerated, doses, while at the same time delivering an extra radiation boost to the head and neck area. This approach has been shown to improve the cure rate for some persons with this type of cancer. However, elderly persons are often not able to tolerate aggressive cancer treatments as well as younger individuals. Fortunately, a new study from Switzerland shows that this aggressive accelerated boost radiation therapy may be both effective and well tolerated in elderly persons.
The term head and neck cancer is used to refer to a number of cancers that may occur in the head and/or neck. These may include cancers of the tongue, mouth, salivary glands, pharynx, larynx, sinus, and other sites located in the head and neck area. Treatment options may include surgery, radiation therapy, and/or chemotherapy, depending on the specific type, location, and stage (extent of disease at diagnosis) of the cancer. The accelerated boost radiation therapy is an intensive new approach developed in an effort to improve the cure rates for persons with head and neck cancers.
Swiss researchers treated 45 individuals, age 70 years or older, who had cancer of the mouth, pharynx, or larynx. Each patient received accelerated boost radiation therapy. The results from these patients were compared with those of a similar group of patients who were younger than 70 years. The side effects in the 2 groups appeared similar, although 3 persons in the older group (compared with none in the younger group) needed an interruption in their treatment. The average 3-year survival rate for the older group was 68%, compared with 62% in the younger group. Control of the cancer in the head and neck area was achieved in 73% of the older patients and in 68% of the younger patients.
This study indicates that accelerated boost radiation therapy may be effective in elderly persons who have head or neck cancer and are healthy enough to tolerate aggressive curative treatment. Elderly persons who have head or neck cancer may wish to talk with their doctor about the risks and benefits of accelerated boost radiation therapy, or of participating in a clinical trial in which other new treatments are being studied. (Cancer, Vol 88, No 2, pp 648-652, 2000)
Copyright © 2018 CancerConnect. All Rights Reserved.