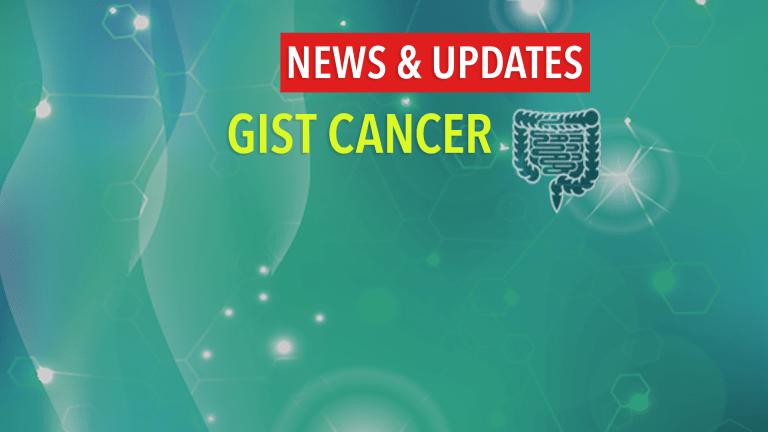 Pimitesib Treatment for GIST
Novel heat shock protein inhibitor Pimitesib promising for GIST
by Dr. C.H. Weaver M.D. 6/2021
The heat shock protein 90 (HSP90) inhibitor pimitespib led to modest improvements in survival and delayed cancer progression when compared with placebo in patients with advanced gastrointestinal stromal tumors (GIST) that were refractory to Gleevec (imatinib), Sutent (sunitinib), and Stivarga (regorafenib).
About GIST
Gastrointestinal stromal tumors (GIST) are cancers affecting the digestive tract or nearby structures within the abdomen occurring in approximately 4,000 to 6,000 individuals each year in the United States. These sarcomas are driven by mutations, the most common of which are in KIT kinase, representing approximately 75% to 80% of cases, or in PDGFRα kinase, representing approximately 5% to 10%. Current therapies are unable to inhibit the full spectrum of primary and secondary mutations, which drives resistance and disease progression. Estimates for 5-year survival range from 48% to 90%, depending on the stage of the disease at diagnosis.
About Pimitesib
Pimitespib is a novel heat shock protein (HSP90) inhibitor that has shown prior anti-tumor activity in molecularly defined subgroups of solid tumors.2 Hsp90 is a highly abundant and ubiquitous molecular chaperone which plays an essential role in many cellular processes including cell cycle control, cell survival, hormone and other signaling pathways. It is important for the cell's response to stress and is a key player in maintaining cellular homeostasis. In a phase 2 study pimitesib demonstrated a median progression-free survival of 4.4 months in patients refractory to imatinib, sunitinib, and regorafenib.3
During October 2018-April 2020, 86 patients with advanced GIST refractory to standard treatments, were randomized 2:1 to receive Pimitesib or placebo and their outcomes compared. Patients eligible for unblinding (at the time of progressive disease) were permitted to crossover to open-label Pimitesib.
The average survival without cancer progression doubles to 2.8 months with pimitesib compared to 1.4 months for placebo.  The median overall survival duration was 13.8 months. improvement was also observed in patients with KIT exon 13/14 and 17/18 mutations
The most common side effects were diarrhea, anemia and decreased appetite.
References
Honma Y, Kurokawa Y, Sawaki A, et al. Randomized, double-blind, placebo (PL)-controlled, phase III trial of pimitespib (TAS-116), an oral inhibitor of heat shock protein 90 (HSP90), in patients (pts) with advanced gastrointestinal stromal tumor (GIST) refractory to imatinib (IM), sunitinib (SU) and regorafenib (REG). J Clin Oncol. 2021;39(suppl 15):11524. doi:10.1200/JCO.2021.39.15_suppl.11524
Garcia-Carbonero R, Carnero A, Paz-Ares L. Inhibition of HSP90 molecular chaperones: moving into the clinic. Lancet Oncol. 2013;14(9):e358-369. doi:10.1016/S1470-2045(13)70169-4
Doi T, Kurokawa Y, Sawaki A, et al. Efficacy and safety of TAS-116, an oral inhibitor of heat shock protein 90, in patients with metastatic or unresectable gastrointestinal stromal tumour refractory to imatinib, sunitinib and regorafenib: a phase II, single-arm trial.Eur J Cancer. 2019;121:29-39. doi:10.1016/j.ejca.2019.08.009