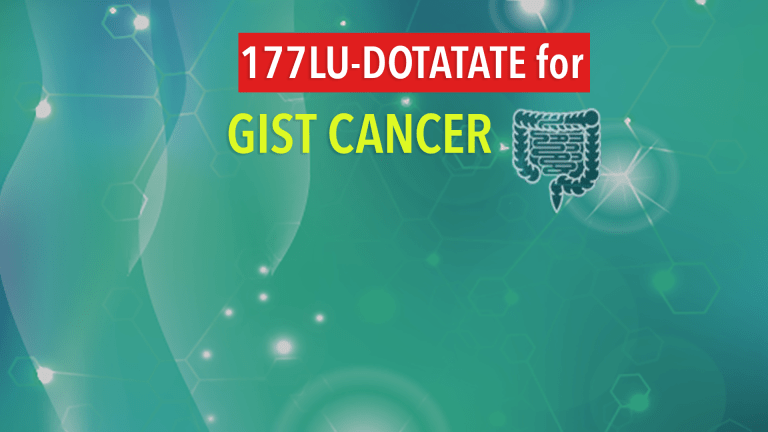 A new therapy in development for the treatment of mid-gut neuroendocrine tumors, a rare type of cancer that occurs in the small intestine and colon, shows improved outcomes for patients with advanced disease according to a study published in the Jan. 12 issue of the New England Journal of Medicine.
About endocrine and neuroendocrine tumors
An endocrine tumor is a mass that begins in the parts of the body that produce and release hormones. Because an endocrine tumor develops from cells that produce hormones, the tumor can also produce hormones. This can cause serious illness.
A neuroendocrine tumor begins in the hormone-producing cells of the body's neuroendocrine system, which is made up of cells that are a combination of hormone-producing endocrine cells and nerve cells. Neuroendocrine cells are found throughout the body in organs such as the lungs and gastrointestinal tract, including the stomach and intestines. Neuroendocrine cells perform specific functions, such as regulating air and blood flow through the lungs and controlling how quickly food moves through the gastrointestinal tract.
About lutetium-177 (177Lu)-Dotatate
Standard treatment for midgut neuroendocrine tumors is hormonal therapy using a somatostatin analog that blocks the growth of tumor cells and reduces the production of hormones that cause symptoms such as flushing and diarrhea. The novel drug 177Lu-Dotatate consists of a radioactive molecule attached to a somatostatin analog, allowing for radiation to be directly targeted to somatostatin receptor expressing tumors.
In the current clinical study patients with metastatic or locally advanced midgut neuroendocrine tumors that had disease progression during prior treatment with octreotide, a somatostatin analog, were enrolled in the trial and treated with 177Lu-Dotatate and compared to treatment with high-dose octreotide LAR alone.
Trial results showed that patients who were treated with 177Lu-Dotatate and octreotide had better outcomes than patients who were treated with high-dose octreotide alone. Overall 20 months from treatment 65.2 percent of patients treated with 177Lu-Dotatate survived without cancer progression compared to only 10.8 percent in the control group. 177Lu-Dotatate-treated patients had a 79 percent lower risk of disease progression or death than the control patients over the follow-up period.
The trial data showed that 177Lu-Dotatate-treated patients experienced more side effects than control patients (86 percent versus 31 percent), but the toxicities were manageable and reversible. The most were nausea and vomiting, but this was attributed to amino acid infusions that were given to the patients to relieve potential kidney toxicity. Toxicities that occurred more in the 177Lu-Dotatate-treated patients mainly included low blood counts.