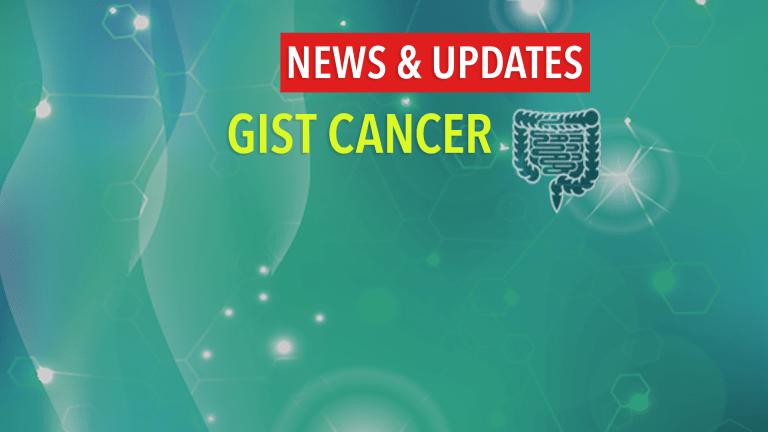 Ayvakit Precision Cancer Medicine Rare GIST PDGFRA Mutation
Precision cancer medicines expand options for treatment of GIST
by Dr. C.H. Weaver M.D. 1/2020
On January 9, 2020, the FDA approved Ayvakit (avapritinib) for the treatment of adults with unresectable or metastatic gastrointestinal stromal tumor (GIST) harboring a PDGFRA exon 18 mutation.
About GIST
Gastrointestinal stromal tumors (GIST) are cancers affecting the digestive tract or nearby structures within the abdomen occurring in approximately 4,000 to 6,000 individuals each year in the United States. These sarcomas are driven by mutations, the most common of which are in KIT kinase, representing approximately 75% to 80% of cases, or in PDGFRα kinase, representing approximately 5% to 10%. GIST harboring a PDGFRA exon 18 mutation do not respond to standard therapies for GIST.
GISTs arise from specialized nerve cells found in the walls of the gastrointestinal tract. These cells aid in the movement of food through the intestines and control various digestive processes. More than half of GISTs start in the stomach and most of the others start in the small intestine, but GISTs can start anywhere along the gastrointestinal tract. 
Current therapies are unable to inhibit the full spectrum of primary and secondary mutations, which drives resistance and disease progression. Estimates for 5-year survival range from 48% to 90%, depending on the stage of the disease at diagnosis.
The current FDA approval was based on data from a clinical trial of 43 patients with GIST harboring a PDGFRA exon 18 mutation, including 38 patients with a PDGFRA D842V mutation. Patients in the study were given Ayvakit 300 mg or 400 mg once daily until disease progression or unacceptable toxicity occurred.
Patients harboring a PDGFRA exon 18 mutation had an overall response rate of 84%, including 7% having complete responses and 77% having partial responses. Among patients with PDGFRA D842V mutations, the rate was 89%, with 8% and 82% having complete and partial responses, respectively.
Although the median response duration was not reached, 61% of patients had responses that lasted ≥6 months.
The most common side effects reported with Ayvakit were edema, nausea, fatigue/asthenia, cognitive impairment, vomiting, decreased appetite, diarrhea, hair color changes, increased lacrimation, abdominal pain, constipation, rash and dizziness.
Reference: