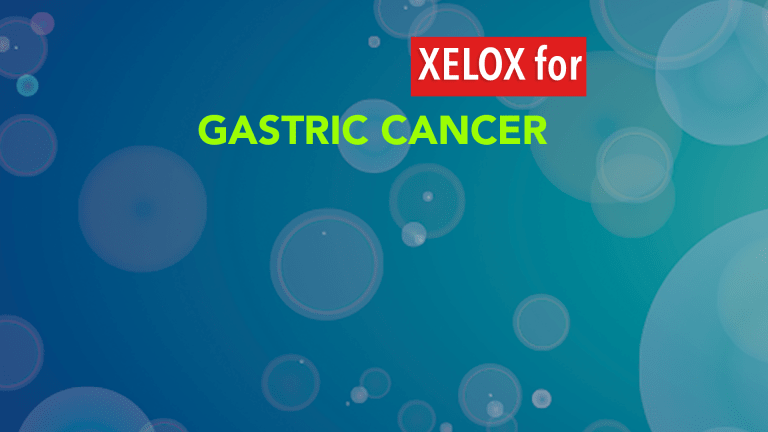 XELOX May Improve Survival in Gastric Cancer
XELOX May Improve Survival in Gastric Cancer
The chemotherapy regimen referred to as XELOX may improve overall survival compared with observation alone in stages II and III gastric (stomach) cancer; however, data are still immature and longer follow-up is necessary. These results were presented in a late-breaking abstract at the 2011 annual meeting of the American Society of Clinical Oncology (ASCO).
Gastric cancer refers to cancer of the stomach. Though gastric cancer has a relatively low incidence in the United States, it is the second leading cause of cancer death worldwide. The incidence of gastric cancer is quite high in Asian countries such as Korea, China, Taiwan, and Japan.
Stages II and III gastric cancer refer to cancer that has spread to nearby lymph nodes and/or local structures outside of the stomach. Standard therapy for stages II-III gastric cancer include the surgical removal of cancer followed by the use of chemotherapy with or without radiation therapy. However there is no universally accepted chemotherapy regimen for this stage of gastric cancer following surgery.
Researchers from South Korea, China and Taiwan conducted a phase III clinical trial (CLASSIC trial) to further evaluate the use of XELOX following surgery in patients with surgically removed stages II-III gastric cancer. XELOX contains the chemotherapy agents oxaliplatin (Eloxatin®) and capecitabine (Xeloda®). Patients were randomized to be treated with XELOX or observation only following surgery.
At 3 years, there was a trend towards improved survival in the XELOX group versus the observation group; however, longer follow-up is necessary to determine the significance of these data which will be presented at an upcoming meeting.
Serious side effects occurred in 7% of patients treated with XELOX.
The researchers concluded that "This study demonstrates the superior efficacy of adjuvant XELOX vs observation alone following [surgery]". Patients with gastric cancer should discuss all the different chemotherapy options with their physician.
Reference: Bang Y, Kim Y, Yang H, et al. Adjuvant capecitabine and oxaliplatin for gastric cancer: Results of the phase III CLASSIC trial. Paper presented at the 2011 annual meeting of the American Society of Clinical Oncology. July 3-7, 2011. Chicago, IL. Abstract LBA4002.