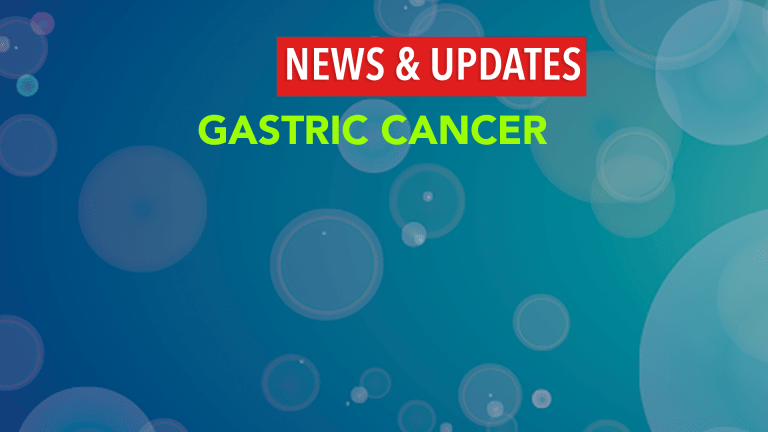 Opdivo Treatment for Gastric and GEJ Cancers
Opdivo plus chemotherapy delays progression of advanced Gastric/Esophageal cancer better than chemotherapy
by Dr. C.H. Weaver M.D. 4/2021
There is a real need to improve therapeutic options for patients with esophageal and gastric (stomach) cancer. Responses to the current standard chemotherapy in patients are short lived, and less than 6% of patients with metastatic disease survive beyond five years. The U.S. Food and Drug Administration approved Opdivo (nivolumab), in combination with certain types of chemotherapy, for the initial treatment of patients with advanced gastric cancer in April 2021.
There are approximately 28,000 individuals diagnosed with gastric cancer each year in the U.S. With currently available therapy, overall survival is generally poor; the rate of cure with resection is very low and the survival rate for all stages is 32%. The 5-year survival rate for advanced or metastatic gastric cancer is 5%.
About Opdivo - PD-1 Checkpoint Inhibitor
Opdivo is a type of immunotherapy called a Checkpoint inhibitor that helps to restore the body's immune system in fighting cancer by releasing checkpoints that cancer uses to shut down the immune system. PD-1 and PD -L1 are proteins that inhibit certain types of immune responses, allowing cancer cells to evade an attack by the body's immune cells. Checkpoint inhibitor drugs that block the PD-1 pathway enhance the ability of the immune system to fight cancer. By blocking the binding of the PD-L1 ligand these drugs restore an immune cells' ability to recognize and fight the lung cancer cells.
Checkmate-649 is a Phase 3 clinical trial that was designed to evaluate and compare Opdivo (nivolumab) immunotherapy plus chemotherapy to chemotherapy alone in patients with previously untreated, non-HER2-positive, advanced or metastatic gastric cancer, GEJ cancer or esophageal adenocarcinoma in patients whose cancers express PD-L1 with a combined positive score (CPS) ≥ 5.
Opdivo was evaluated 1,581 patients with previously untreated advanced or metastatic gastric cancer, gastroesophageal junction cancer and esophageal adenocarcinoma.
Patients that received chemotherapy were treated with FOLFOX or CapeOX every two or three weeks, respectively. All patients continued treatment for two years or until disease progression, unacceptable toxicity or withdrawal of consent. Patients who received Opdivo in combination with chemotherapy, on average, lived longer than patients who received chemotherapy alone. Median survival was 13.8 months for patients who received Opdivo plus chemotherapy compared to 11.6 months for patients who received chemotherapy alone.
Reference:
ascopubs.org/doi/abs/10.1200/JCO.2018.36.4_suppl.TPS192