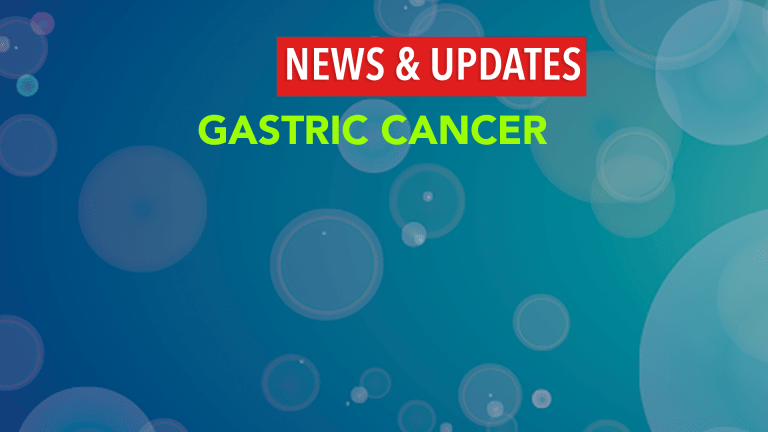 Neoadjuvant Chemotherapy Promising for Advanced Gastric Cancer
Neoadjuvant Chemotherapy Promising for Advanced Gastric Cancer
According to a recent article published in the British Journal of Cancer, neoadjuvant chemotherapy may allow patients diagnosed with inoperable gastric cancer to undergo the surgical removal of their cancer and ultimately improve their long-term outcome.
Gastric (stomach) cancer is the 14th most common cancer in the United States. Approximately 90% of gastric cancers are classified as adenocarcinomas, in reference to the type of cell within the stomach that the cancer originated. Only 10% to 20% of patients in the U.S. who are diagnosed with gastric cancer have early-stage cancer, with the majority being diagnosed with advanced disease. The surgical removal of gastric cancer is a standard treatment approach if the cancer has not spread too far. However, the majority of patients with advanced gastric cancer, which refers to cancer that has spread from its site of origin to several and/or distant sites within the body, are not eligible for surgery.
Researchers have been evaluating the use of neoadjuvant chemotherapy as part of the therapeutic regimen for several types of cancer, including gastric cancer. Neoadjuvant therapy refers to treatment used prior to primary treatment, which is typically surgery. One idea behind neoadjuvant chemotherapy prior to surgery includes the shrinking of the cancer so that surgery becomes possible in patients with inoperable cancer, or more of the cancer may be removed during surgery in operable cancer.
Researchers from Italy recently conducted a clinical trial to evaluate neoadjuvant chemotherapy in patients with inoperable gastric cancer. This trial included 82 patients with advanced gastric cancer who were treated with an anthracycline-based chemotherapy regimen plus the agent Platinol® prior to surgery. Anti-cancer responses occurred in nearly half of the patients, and 7% experienced a complete disappearance of visible cancer (complete response). Thirty-seven of the 40 patients who achieved an anti-cancer response were able to undergo surgery. Approximately 4 years following therapy, 68% of patients who were able to undergo surgery were alive, and 65% were cancer-free. The average survival at 4 years was 17 months for the whole group of patients, and only 12 months for patients who remained inoperable.

The researchers concluded that the use of neoadjuvant chemotherapy appears to provide improved survival in patients with inoperable gastric cancer who responded to therapy. Future clinical trials are warranted to evaluate different combinations of chemotherapy, with the ultimate goal of providing an improved anti-cancer response rate and long-term outcome. Patients diagnosed with inoperable cancer may wish to speak with their physician about the risks and benefits of neoadjuvant chemotherapy or the participation in a clinical trial further evaluating novel therapeutic approaches. Two sources of information regarding ongoing clinical trials include the National Cancer Institute ( cancer.gov) and www.cancerconsultants.com. Personalized clinical trial searches are also available at cancerconsultants.com.
Reference: Cascinu S, Scartozzi M, Labianca R, et al. High Curative Resection Rate with Weekly, 5-fluorouracil, epidoxorubicin, 6S-Leucovorin, Glutathione, and Filgrastim in Patients with Locally Advanced, Unresectable Gastric Cancer:A Report From the Italian Group for the Study of Digestive Tract Cancer (GISCAD). British Journal of Cancer. 2004;90:1551-1525.