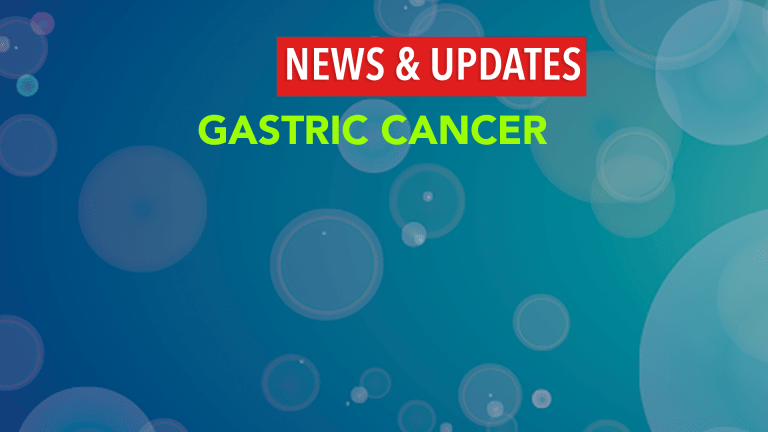 More Chemotherapy Not Beneficial in Gastric Cancer
More Chemotherapy Not Beneficial in Gastric Cancer
According to an article recently published in the Journal of the National Cancer Institute, intensive weekly chemotherapy with the regimen referred to as PELFw provides no benefit over the standard chemotherapy regimen consisting of 5FU/LV for treatment of patients with gastric cancer that is confined to the stomach or has spread to local lymph nodes.
Gastric cancer refers to cancer of the stomach. Standard treatment for gastric cancer is determined by the stage (extent of spread) of the cancer but typically consists of surgery to remove as much of the cancer as possible, followed by chemotherapy. A standard chemotherapy regimen for treatment of gastric cancer is 5-FU/LV. Results from a previous study indicated that the weekly chemotherapy regimen consisting of the chemotherapy agents 5-fluorouracil, epidoxorubicin, cisplatin, and leucovorin (PELFw) provided favorable results in patients with advanced gastric cancer; these findings prompted researchers affiliated with the Italian Group for the Study of Digestive Tract Cancer (GISCAD) to further evaluate this regimen.
Researchers affiliated with GISCAD conducted a clinical trial to compare 5-FU/LV to PELFw in patients with gastric cancer that remained in the stomach or had spread to local lymph nodes. This trial included 197 patients whose cancer was surgically removed but who were considered to be at a high risk of developing a cancer recurrence. Patients were treated with either 5-FU/LV or PELFw and were directly compared.
At five years survival for both groups was similar: 52% for patients treated with PELFw and 50% for those treated with 5-FU/LV.
There was no reduction in the risk of a cancer recurrence with the use of PELFw compared with the use of 5-FU/LV.
Only 9.4% of patients treated with PELFw finished treatment compared with 43% of patients treated with 5-FU/LV.
The researchers concluded that there was no benefit of the use of PELFw compared to 5-FU/LV following surgery among patients with gastric cancer. They stated that due to the extent of side effects associated with chemotherapy following surgery, "chemotherapy may be more safely administered preoperatively" among patients with this stage of gastric cancer. Patients with gastric cancer may wish to speak with their physician regarding their individual risks and benefits of chemotherapy.
Reference: Cascinu S, Labianca R, Barone C, et al. Adjuvant treatment of high-risk, radically resected gastric cancer patients with 5-Fluorouracil, leucovorin, cisplatin, and epidoxorubicin in a randomized controlled trial. Journal of the National Cancer Institute. 2007; 99: 601-607.