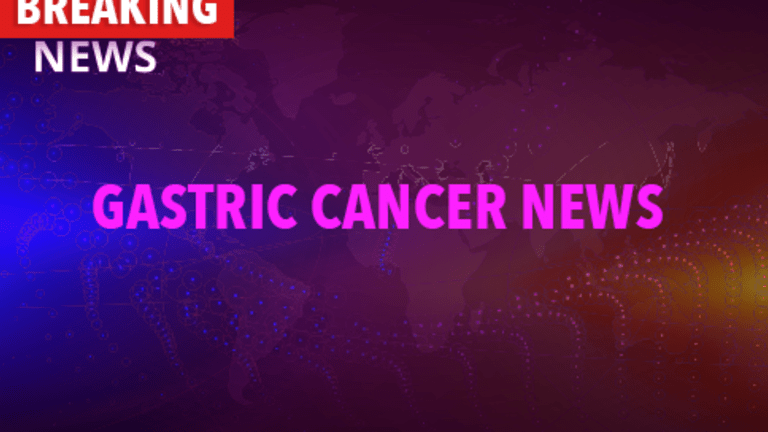 According to results presented in the British Journal of Cancer, levels of the carcinoembryonic antigen (CEA) found in a peritoneal wash is highly indicative of the risk of a cancer recurrence and survival in patients with early gastric cancer.
Gastric cancer (cancer of the stomach) is the second leading cause of cancer deaths worldwide. However, its prevalence has been steadily declining in the US.
The stomach is involved in digestion. It is connected to the esophagus and the small intestine. Early gastric cancer refers to cancer that is relatively small and has not spread outside the stomach to distant sites in the body. Standard treatment for early gastric cancer typically includes the surgical removal of the cancer, with or without chemotherapy and radiation therapy.
Although the area of cancer may appear to be completely removed in patients with early gastric cancer, a significantly portion of patients will experience a cancer recurrence and ultimately succumb to this disease. One area in which cancer recurrences are common is the peritoneal cavity; this space in the abdomen is bound by thin membranes and contains the intestines, stomach, and liver. Long-term survival of patients who experiences a cancer recurrence remains poorer than for those who are cured with initial therapy.
Researchers have been evaluating ways to predict the risks of cancer recurrences in patients with early gastric cancer. Those with a lower risk of a recurrence may proceed with standard treatment choices, while those with a higher risk may choose more aggressive therapeutic strategies or participate in a clinical trial.
CEA is an antigen (small protein) that is found on the surface of many types of cancer cells. High levels of CEA can be detected in the blood of some patients with advanced cancer. Researchers continue to evaluate the prognostic significance of CEA in patients with cancer in order to individualize treatment approaches.
Researchers from Japan recently conducted a clinical trial to evaluate levels of CEA from the peritoneal cavity (using a procedure called a peritoneal wash) in patients with gastric cancer. This trial included 86 patients with early gastric cancer who underwent the complete surgical removal of their cancer. Patients were followed for approximately 30 months. Results showed the following relationships between CEA levels and cancer recurrence:
Patients with higher CEA levels had a significantly higher rate of cancer recurrences within the peritoneal cavity than those with normal or lower CEA levels.
Patients with higher CEA levels had a significantly higher mortality rate than those with normal or lower CEA levels.
The researchers concluded that CEA levels within the peritoneal cavity are strongly associated with recurrences within the peritoneal cavity and with mortality among patients with early gastric cancer that has been surgically removed. The authors suggest that this test has clinical relevance for these patients; those with higher CEA levels may benefit from additional therapy compared to those with normal or lower CEA levels.
Patients with operable gastric cancer may wish to speak with their physician regarding their individual risks and benefits of measuring CEA levels from the peritoneal cavity or participating in a clinical trial evaluating other novel "markers". Two sources of information regarding ongoing clinical trials include the National Cancer Institute (www.cancer.gov) and www.cancerconsultants.com.
Reference: Ito S, Nakanishi H, Kodera Y, et al. Prospective validation of quantitative CEA mRNA detection in peritoneal washes in gastric carcinoma patients. British Journal of Cancer. 2005; 93, 986-992.
Related News:Lab Test Shows Promise for Detecting Gastric Cancer Recurrence
Copyright © 2018 CancerConnect. All Rights Reserved.