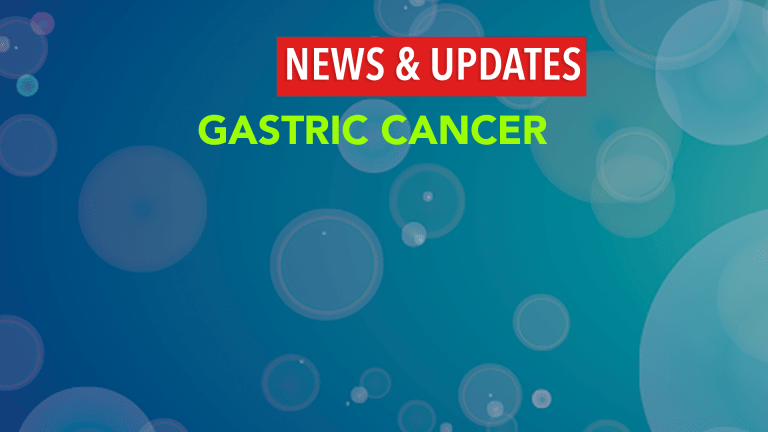 Identification of Cellular Enzymes May Predict Prognosis of Gastric Cancer
Identification of Cellular Enzymes May Predict Prognosis of Gastric Cancer
An important enzyme known as histone deacetylase may contain useful information about the prognosis of gastric cancer. These findings were recently published in the Lancet.
Enzymes are biological substances that stimulate certain activities within cells. The jobs they perform are specifically matched with particular cells. Histone deacetylase (HDACs) is an enzyme that regulates the growth of cells. Rapid, uncontrolled growth in cancerous cells causes them to spread beyond their original site. Such spread makes the disease more difficult to treat.
Many factors can regulate an enzyme's activity. A great deal of research is being done to understand how to regulate cell growth by inhibiting certain enzymes; cancer is an area of particular interest in these studies. New drugs are being developed that are designed to inhibit the HDAC enzyme and stop cell growth. They are known as HDAC inhibitors.
Although it is recognized that HDAC has a role in cancer cell growth and development, little is known about how various levels of HDAC effect specific forms of cancer. In the current study, conducted in Germany, researchers sought to clarify the role of HDAC and its possible diagnostic capabilities in gastric cancer (cancer of the stomach).
Tissue samples from patients diagnosed with gastric cancer were collected and analyzed for evidence of HDAC. Results were then categorized as follows:
1 (no evidence of HDAC)
2 (moderate levels of HDAC)
3 (high levels of HDAC)
This allowed researchers to identify any patterns of activity when HDAC was found in the tissue samples. These categories were then examined along with other disease factors (such as if the cancer had invaded surrounding lymph nodes and the patient's overall survival). The goal of the study was to determine if characteristics HDAC could be used to predict prognosis of gastric cancer.
Researchers collected 3,223 tissue samples from 193 patients and found the following:
HDAC was frequently seen in higher levels when the cancer had spread to the surrounding lymph nodes.
Some patients had no or very little HDAC noted on examination.
Survival rates were affected by the presence and level of HDAC: shorter survival was associated with higher levels of HDAC.
Researches concluded that higher levels of HDAC were associated with gastric cancer that had spread to surrounding lymph nodes. HDAC levels may contribute to accurate prediction of outcome for gastric cancer. Additionally, researchers determined that identifying HDAC among patients may provide valuable information regarding the potential benefit of using targeted HDAC treatments.
Reference: Weichert, W., Roske, A., Gekeler, V., et al. Association of patterns of class I histone deacetylase expression with patient prognosis in gastric cancer: a retrospective analysis. Lancet. 2008; 9:139-148.