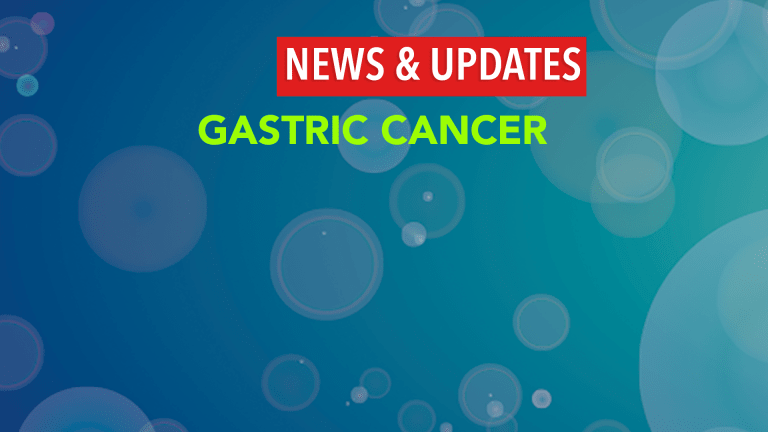 Publish date:
HER2, Herceptin and Precision Cancer Medicines Targeting Gastric Cancer
HER2 targeted therapy improves outcome of HER2-positive stomach cancer and patients should undergo HER2 testing
HER2 targeted therapy improves outcome of HER2-positive stomach cancer and patients should undergo HER2 testing
by Dr. C.H. Weaver M.D. updated 1/2021
The HER2 pathway is a biological pathway involved in cellular replication and growth. Herceptin is a targeted therapy that has made important contributions to improving outcomes among women with HER2-positive breast cancer. Some gastric cancers also over express the HER2 protein and are referred to as HER2-positive. Precision cancer medications that block the HER2-protein can be used for the treatment of both early and more advanced stage HER2-positive gastric and gastroesophageal cancers. (1-3)
Accordingly the U.S. Food and Drug Administration (FDA) has expanded the approval of the anti HER2 therapy Herceptin® (trastuzumab) to include the initial treatment of HER2-positive metastatic cancer of the stomach or gastroesophageal junction in combination with chemotherapy based on the results of a Phase III clinical trial treatment with Herceptin® improved survival among patients with HER2-positive, advanced and inoperable stomach cancer. Research also suggests that adjunctive therapy with Herceptin may increase overall survival patients with advanced compared with chemotherapy alone.(3) Enhertu® (fam-trastuzumab deruxtecan-nxki) was been approved in the US for the treatment of adult patients with locally advanced or metastatic HER2-positive gastric or gastroesophageal junction (GEJ) adenocarcinoma who have received a prior trastuzumab-based regimen in January 2021.
Should HER2 Testing Be Routinely Performed in Patients with Gastric Cancer?
New evidence-based guidelines for human epidermal growth factor receptor 2 (HER2) testing in advanced gastric and gastroesophageal adenocarcinoma (GEA) have been published jointly by the College of American Pathologists (CAP), American Society for Clinical Pathology (ASCP), and American Society of Clinical Oncology (ASCO). (4) Testing for HER2 may help identify individual patients who could benefit from targeted therapy with anti-HER2 therapies like Herceptin®.
The guidelines were published online November 14 in the *Archives of Pathology & Laboratory Medicine, American Journal of Clinical Pathology,*and Journal of Clinical Oncology. (4)
A key point about the new guidelines is that they recommend HER2 testing during the initial diagnosis of advanced GEA and at important other points during treatment. The guidelines point out that the evidence does not support HER2 testing in patients with resectable tumors. They acknowledge that not all patients with advanced GEA may be candidates for anti-HER2 therapy, and advise that HER2 testing not be required in such patients. When the HER2 status is unclear because of technical issues, such as inadequate tissue sampling, additional tumor sampling may be pursued if it can be done safely.
Herceptin in Advanced Disease
The results of a pivotal clinical trial in which patients were treated with fluoropyrimidine (Xeloda® [capecitabine] or 5-FU) and cisplatin chemotherapy with or without Herceptin have been published. (1)
Overall survival was 13.8 months among patients treated with chemotherapy plus Herceptin compared with 11.1 months among patients treated with chemotherapy alone.
Patients whose tumors had the highest levels of HER2 appeared to derive the most benefit from Herceptin. Among patients with particularly high levels of HER2, overall survival was 16 months for those treated with chemotherapy plus Herceptin compared with 11.8 months for those treated with chemotherapy alone.
These results suggest that Herceptin improves survival among patients with HER-positive, advanced stomach cancer.
Other Precision Cancer Medicines Targeting HER2
In January 2021 the FDA approved Enhertu® (fam-trastuzumab deruxtecan-nxki) in the US for the treatment of adult patients with locally advanced or metastatic HER2-positive gastric or gastroesophageal junction (GEJ) adenocarcinoma who have received a prior trastuzumab-based regimen. A Lancet Oncology publication of the phase I dose-expansion results of DS-8201 (trastuzumab deruxtecan) in HER2-positive metastatic gastric cancer was reported in that confirmed an overall response rate of 43.2% and a disease control rate of 79.5% in HER2-positive metastatic gastric cancer patients previously treated with Herceptin. The average duration of response was 7 months.(5,6)
Other Cancer Driving Mutations
References:
Bang Y-J, Van Cutsem E, Feyereislova A et al.. Trastuzumab in combination with chemotherapy versus chemotherapy alone for treatment of HER2-positive advanced gastric or gastro-oesophageal junction cancer (ToGA): a phase 3, open-label, randomised controlled trial. Lancet. 2010; 376:687-697.
Van Cutsem E, Kang YK, Shen L et al. Trastuzumab added to standard chemotherapy (CT) as first-line treatment in human epidermal growth factor receptor 2 (HER2)-positive advanced gastric cancer (GC): efficacy and safety results from the Phase III ToGA trial. Presented at the Joint ECCO 15-34th ESMO Multidisciplinary Congress. Berlin, Germany, September 20-24, 2009. Abstract 7BA.
Genentech News Release. FDA Approves Herceptin for HER2-positive metastatic stomach cancer. October 20, 2010.
Bartley A, Washington M, Colasacco C, et al. HER2 Testing and Clinical Decision Making in Gastroesophageal Adenocarcinoma: Guideline From the College of American Pathologists, American Society for Clinical Pathology, and the American Society of Clinical Oncology. DOI: 10.1200/JCO.2016.69.4836 Journal of Clinical Oncology– published online before print November 14, 2016.
thelancet.com/journals/lanonc/article/PIIS1470-2045(19)30097-X/fulltextf
daiichisankyo.com/media_investors/media_relations/press_releases/detail/007006.html