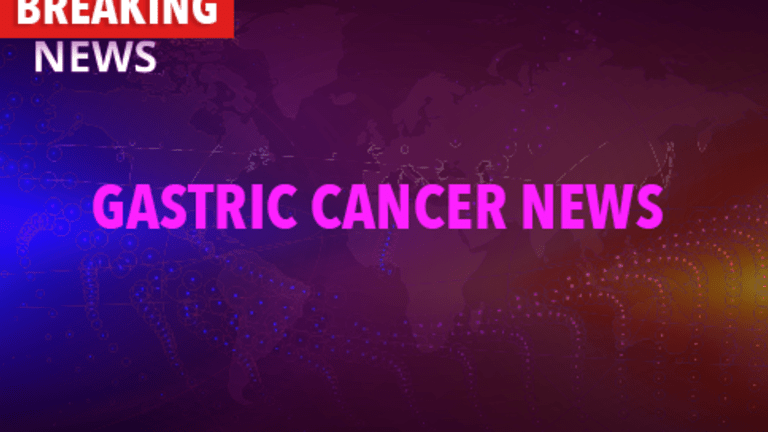 Gene Expression Profiling Predicts Survival in Early Gastric Cancer
Gene Expression Profiling Predicts Survival in Early Gastric Cancer
According to a recent early online article published in the Journal of Clinical Oncology, the use of three specific genes in gene expression profiling provides high accuracy in predicting survival in patients with early gastric (stomach) cancer following surgery alone. Patients with a poor prognosis may wish to pursue more aggressive therapy following surgery, while those with a good prognosis may be spared from unnecessary treatment.
The stomach is an organ located in the upper abdomen. It is the part of the digestive system that passes semi-digested food and liquid to the small intestine. Gastric cancer refers to cancer that arises from the inner lining of the stomach.
Gastric cancer that has not spread from the site of origin is referred to as early gastric cancer and may be cured with the surgical removal of the cancer. However, a significant portion of patients with early gastric cancer experience a recurrence of their disease following treatment with surgery alone. Researchers are evaluating different patient or disease variables to determine which patients may be at a higher risk of developing a recurrence. Those at a higher risk may benefit from additional therapy such as chemotherapy following surgery, while those at a low risk may be spared from side effects caused by unnecessary additional therapy.
Gene expression profiling is a type of laboratory test that, by helping predict treatment outcomes, facilitates a more individualized treatment approach. It is being applied to a variety of cancers. In gene expression profiling, genes found within samples of cancer are studied to identify specific gene patterns. These patterns are associated with certain outcomes of treatment.
Researchers from Taiwan recently conducted a clinical trial to evaluate gene expression profiling and survival in patients with early-stage gastric cancer. Early tissue samples from patients with gastric cancer, as well as those without gastric cancer, were evaluated. Three distinct genes were isolated as having an association with prediction of survival.
To evaluate the accuracy of these three genes in predicting survival, a clinical trial including 30 patients with early gastric cancer was conducted. All participants were undergoing treatment with surgery alone. Survival of these patients was identified as "good" if survival was greater than 30 months and "poor" if survival was less than 12 months following surgery. According to the gene expression profiles of the three genes alone, over 80% of patients were accurately identified as having either a good or poor survival.
The researchers concluded that gene expression profiling helps predict survival in patients with gastric cancer who undergo surgery. Patients who have a good prognosis following surgery alone may be spared from unnecessary treatment, while those with a poor prognosis may wish to undergo further treatment to improve their outcome. Patients with early gastric cancer may wish to speak with their physician regarding their individual risks and benefits of participating in a clinical trial further evaluating gene expression profiling or other novel approaches to individualizing treatment. Two sources of information regarding ongoing clinical trials include the National Cancer Institute (www.cancer.gov) and www.cancerconsultants.com.
Reference: Chen C-N, Lin J-J, Chen J, et al. Gene Expression Profile Predicts Patient Survival of Gastric Cancer After Surgical Resection. Journal of Clinical Oncology. 2005; Early on-line release September 2005. DOI: 10.1200/JCO.2004.00.2253
Copyright © 2018 CancerConnect. All Rights Reserved.