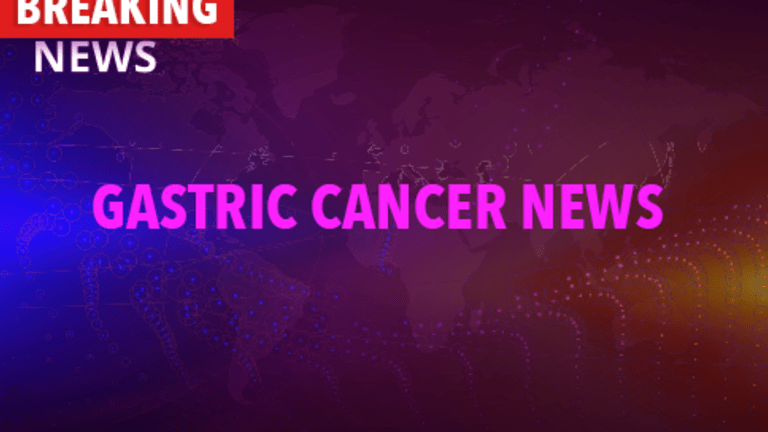 Dose Hydroxyurea, Fluorouracil and Alfa-2a Interferon is Effective Palliation
Dose-Intensive Hydroxyurea, Fluorouracil and Alfa-2a Interferon is Effective Palliation for Metastatic Gastric Cancer
Locally advanced or metastatic gastric cancer is an incurable cancer and the goal of treatment is palliation. Randomized trials have demonstrated survival and quality of life benefits for patients who received chemotherapy compared with those who received best supportive care. In the past 20 years many combinations of drugs have been studied. Some of the most frequently administered regimens are fluorouracil and methotrexate or etoposide, leucovorin and fluorouracil or fluorouracil, leucovorin, doxorubicin, methotrexate and oral etoposide. The average response rate to these regimens is approximately 20% or less and average survivals are 6-7 months. Therefore, doctors are continuing to evaluate new treatment regimens for the palliation of locally advanced or metastatic gastric cancer.
Doctors at several US medical centers have evaluated a regimen of hydroxyurea, fluorouracil and alfa-2a interferon for the treatment of 30 patients with metastatic gastric cancer. The predominant toxicities were low blood cell counts. Seven % of patients had a complete and 37% had a partial response to treatment. The average survival was 10 months.
The clinical outcome for patients with gastric cancer was considered encouraging both in terms of response rate and average survival compared to other chemotherapy regimens. This regimen is being investigated in the multi-instutional setting by the Eastern Cooperative Oncology Group (EST 6296). ( Journal of Clinical Oncology, Vol 17, Issue No 6, pp 1771-1778, 1999)
Copyright © 2018 CancerConnect. All Rights Reserved.

Cooking for Life
A new cookbook offers recipes bursting with flavor and health-boosting nutrients.