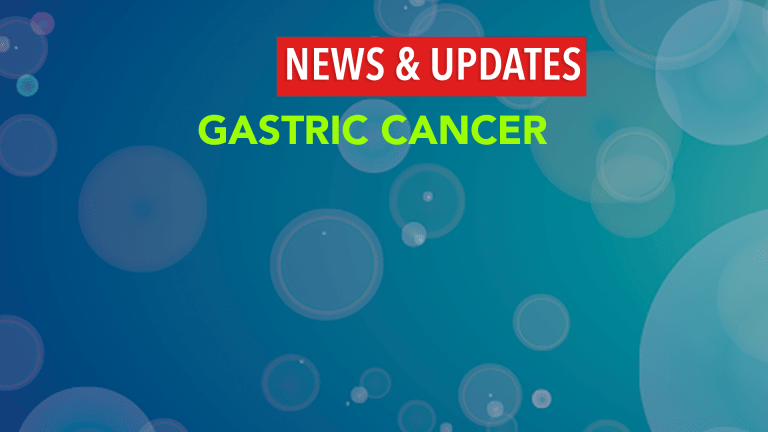 CNYK-101 Gastric GEJ Cancers
CNYK-101 Immunotherapy Combination to be Evaluated in Gastric and Esophageal Junction Cancers
by CancerConnect, Medically Reviewed by Dr. C.H. Weaver M.D. 01/2022
FDA Grants Fast Track Designation to CYNK-101 for HER2+ Gastric/GEJ Cancers
The FDA has granted a fast track designation to CYNK-101, a genetically modified natural killer (NK) cell therapy, in combination with standard frontline chemotherapy, trastuzumab (Herceptin), and pembrolizumab (Keytruda) for patients with advanced HER2-positive gastric or gastroesophageal junction (GEJ) adenocarcinoma.1
About CYNK-101
CYNK-101 is manufactured from human placental hematopoietic stem cells and is reported to have innate NK cell functions that can  support antibody-dependent cellular cytotoxicity (ADCC) when used in combination with other tumor-targeted monoclonal antibodies like Herceptin which targets HER2. A phase 1/2a study is currently being planned to test the safety and preliminary efficacy of the combination.
CYNK -101 is being combined with Keytruda and Herceptin which recently was granted granted accelerated approval as initial treatment for GEJ adenocarcinomas.2 The approval was based on the KEYNOTE-811 study, which was presented at the 2021 ASCO Annual Meeting shortly following the approval.3
In the phase 3 study, the overall response rate was 74%  with the addition of Keytruda to standard therapy of chemotherapy and Herceptin compared with 52% for chemotherapy alone. The phase 1/2a study will assess the addition of CYNK-101 to the triplet combination after initial cytoreduction.
References:
Celularity receives fast track designation from U.S. FDA for its NK cell therapy CYNK-101 in development for the first-line treatment of advanced HER2/neu positive gastric and gastroesophageal junction cancers. News release. Celularity. January 18, 2022. Accessed January 18, 2022. https://bit.ly/3tyy3Vv
Janjigian YY, Kawazoe A, Yanez PE, et al. Pembrolizumab plus trastuzumab and chemotherapy for HER2+ metastatic gastric or gastroesophageal junction (G/GEJ) cancer: initial findings of the global phase 3 KEYNOTE-811 study. J Clin Oncol. 2021;39(suppl 15):4013. doi:10.1200/JCO.2021.39.15_suppl.4013
FDA grants accelerated approval to pembrolizumab for HER2-positive gastric cancer. News release. FDA. May 5, 2021. Accessed January 18, 2022. https://bit.ly/3yp08Ow.