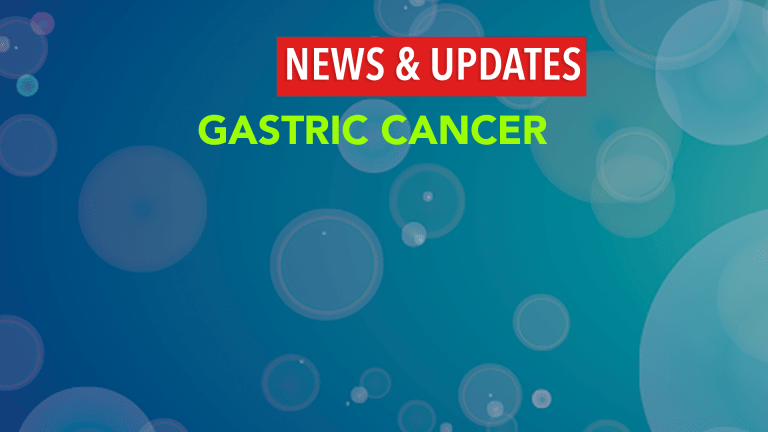 Combination Chemotherapy Has Potential as Standard Treatment for Gastric Cancer
Combination Chemotherapy Has Potential as Standard Treatment for Advanced Gastric Cancer
by Dr. C.H. Weaver M.D. updated 1/2021
A combination of S-1 and chemotherapy may become the first-line therapy for patients with advanced gastric cancer. These findings were initially published in Lancet Oncology and updated and most recently at the January 2021 ASCO GI Annual Meeting. (1,3)
Gastric cancer forms in the tissues and lining of the stomach. The cause of gastric cancer is unknown. It is estimated that approximately 22,000 people are diagnosed with gastric cancer annually in the United Stated and over half will succumb to their disease. Current treatment options include surgery and systemic treatment with precision cancer medicines and immunotherapy in selected individuals. Research is ongoing to determine which therapy or combination of therapy can produce the best outcome while still being tolerable for the patient.
Previous studies have demonstrated that post surgery treatment with chemotherapy including oral tegafur improves 5 year overall survival rates from 36% to 56% for patients receiving the adjuvant chemotherapy program respectively. (2)
S-1 is an oral chemotherapy consisting of tegafur (a prodrug of 5-fluorouracil) and two biomodulators that maintain high serum 5-fluorouracil concentrations while reducing gastrointestinal toxicity. S-1 is widely used to treat various solid tumors in Asia and is a standard adjuvant therapy option for patients with pathologic stage II/III gastric cancer following curative resection.
S-1 + Taxotere
The GC-07 clinical trial conducted by the Japan Clinical Cancer Research Organization (JACCRO) compared S-1 plus Taxotere (docetaxel) to S-1 alone after surgical gastrectomy for stage III gastric cancer. Updated data presented during the 2021 Gastrointestinal Cancers Symposium with a median follow-up of 42.5 months demonstrated that S-1 delayed cancer recurrence and prolonged survival. The 3-year survival without cancer recurrence rate was 67.7% with S-1 plus Taxotere compared to versus 57.4% with S-1 alone. Three-year overall survival was 77.7% compared to 71.2%. (3,4)
S-1 + Cisplatin
This recent study conducted in Japan enrolled 305 gastric cancer patients who had never received chemotherapy. The goal was to determine if chemotherapy with S-1 plus cisplatin was superior to treatment with S-1 alone. Cisplatin is a platinum-based drug that is given by infusion and is frequently used to treat a variety of different cancers.
Patients in the trial were randomly assigned to receive either S-1 alone or S-1 plus cisplatin. The researchers evaluated the following: overall survival rates between the two groups, the number of patients who responded to their therapy, and overall safety. Final analysis was based on 148 patients who received S-1 plus cisplatin and 150 patients who received S-1 alone.
Overall survival for patients who received S-1 plus cisplatin was superior to the S-1 alone treatment group (13 months versus 11 months).
Survival periods without disease progression were also two months longer among the S-1 and cisplatin treatment group.
Response rates among the combination therapy patients were 54% compared with 31% for the patients treated with S-1 alone.
Side effects were more severe among the patients treated with S-1 and cisplatin and included low blood counts, nausea, and anorexia.
There were no treatment-related deaths reported for either group.
Researchers were encouraged by the significant benefits seen with the combination of S-1 and and chemotherapy. This combination has the potential to becoming the standard treatment for patients with advanced gastric cancer.
Reference:
Koizumi, W., Akiya, T., Hara, T., et al. S-1 plus cisplatin versus S-1 alone for first-line treatment of advanced gastric cancer (SPIRITS trial): a Phase III trial. Lancet Oncology. 2008; 9:215-221.
Yoshida K, Kodera Y, Kochi M, et al. Addition of docetaxel to oral fluoropyrimidine improves efficacy in patients with stage III gastric cancer: interim analysis of JACCRO GC-07, a randomized controlled trial. JCO. 2019;37(15):1296-1304.
[https://meetinglibrary.asco.org/record/193965/abstract](Confirmed three-year RFS and OS of the randomized trial of adjuvant S-1 versus S-1 plus docetaxel after curative resection of pStage III gastric cancer (JACCRO GC-07).)
Journal of Clinical Oncology, Vol 17, No 12, pp 3810-3815, 1999