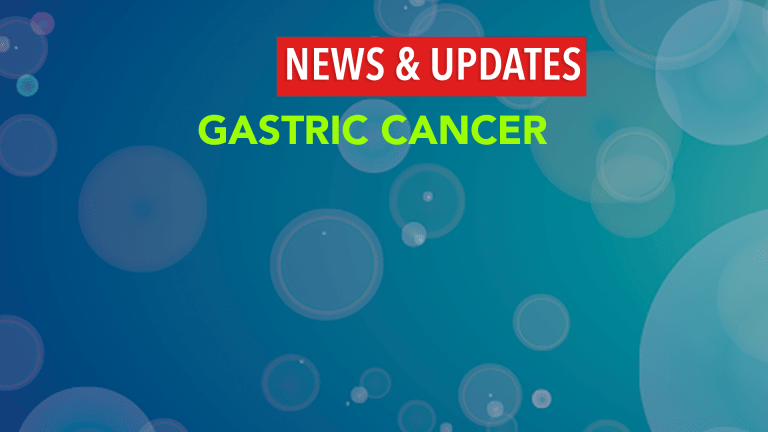 Bemarituzumab in Gastric and GEJ Cancer
The anti-FGFR2b inhibitor Bemarituzumab appears to improve outcomes in advanced gastric and gastroesophageal cancer
by Dr. C.H. Weaver M.D. 1/2021
Chemotherapy in combination with the precision cancer medicine bemarituzumab delays cancer progression and prolongs survival of patients with fibroblast growth factor receptor 2b-positive (FGFR2b+) advanced gastric or gastroesophageal junction (GEJ) cancer. (1)
About Gastric Cancer and GEJ Cancer
Gastric cancer, also known as stomach cancer, is the third most common cause of cancer death worldwide and, excluding non-melanoma skin cancer, the fifth most common cancer worldwide, with over 1,000,000 individuals diagnosed each year. In countries where routine screening is not readily available, up to 90% of patients are diagnosed with advanced disease that is inoperable. (2-4)
About FGFR2b
The fibroblast growth factor (FGF)/fibroblast growth factor receptor (FGFR) pathway is implicated in the development and growth of cancer. FGFR2b is a form of FGFR found in epithelial cells, such as those in the stomach and skin. Approximately 30% of patients with non HER2+ gastroesophageal cancers overexpress FGFR2b. FGFR2b is also overexpressed in numerous other cancers, including squamous non-small cell lung cancer, triple negative breast (TNBC), ovarian, pancreatic and intrahepatic cholangiocarcinoma.
About Bemarituzumab
Bemerituzumab (anti-FGFR2b) is a targeted antibody that blocks fibroblast growth factors from binding and activating FGFR2b, inhibiting several downstream pathways. Blocking FGFR2b activation is thought to slow cancer progression.
About the FIGHT Trial
The FGFR2b Inhibition in Gastric and Gastroesophageal Junction Cancer Treatment (FIGHT) trial enrolled 155 patients to be treated with modified chemotherapy with or without bemarituzumab as initial treatment of newly diagnosed FGFR2b positive, locally advanced or metastatic gastric and GEJ cancer. Patients' tumors were identified to be FGFR2b+ by immunohistochemistry and by FGFR2 gene amplification using a blood-based circulating tumor DNA assay. The addition of bemarituzumab improved
progression-free survival from 7.4 months to 9.5 months.
average overall survival from 12.9 months to not reached.
response rates improved from 33% to 47%.
Overall treatment was well tolerated however the addition of bemarituzumab appeared to increase the occurrence of mucositis (mouth sores) and corneal eye toxicity - 26% of patients treated with bemarituzumab had therapy discontinued treatment because of corneal events.
Measurement of FGFR2b should be added to HER2 status as a biomarker that can be treated using precision cancer medicines in gastric and GEJ cancers.
References
Data on file. Five Prime Therapeutics; 2020.
Bray F, Ferlay J, Soerjomataram I, et al: Global cancer statistics 2018: GLOBOCAN estimates of incidence and mortality worldwide for 36 cancers in 185 countries. CA Cancer J Clin. 2018;68(6):394-424. doi:10.3322/caac.21492
Wagner AD, Syn NL, Moehler M, et al. Chemotherapy for advanced gastric cancer. Cochrane Database Syst Rev. 2017;8(8):CD004064. doi:10.1002/14651858.CD004064.pub4
Drugs approved for stomach (gastric) cancer. Food and Drug Administration. Updated April 21, 2020. Accessed October 14, 2020.