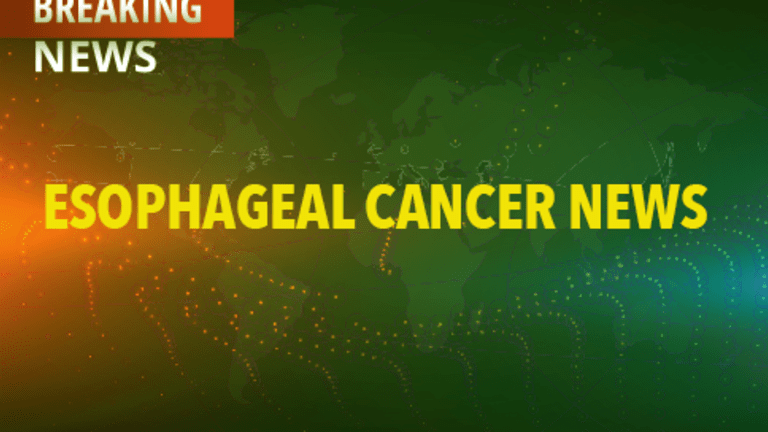 Two Approaches to Reversing Barrett's Esophagus May Be Successful
Two Approaches to Reversing Barrett's Esophagus May Be Successful
According to a brief report of study findings published in the journal Gastroenterology, roughly 70% of Barrett's esophagus patients treated with multipolar electrocoagulation or argon plasma coagulation will have a complete reversal of the condition for at least two years.
Barrett's esophagus is a condition referring to pre-cancerous cells lining the lower esophagus (the tube that connects the throat to the stomach). Barrett's esophagus is caused when acids and other contents from the stomach escape into the lower part of the esophagus over a long period of time. It is believed that the acidic contents transform the normal cells lining the lower part of the esophagus into pre-cancerous cells.
Patients with Barrett's esophagus have an increased risk of developing esophageal cancer. If a person is diagnosed with Barrett's esophagus, his or her doctor will monitor this condition with regular tests, such as endoscopy, to detect any further changes in the esophagus and to ensure that any developing cancer is treated early.
Given the elevated risk of esophageal cancer in patients with Barrett's esophagus, researchers are evaluating different methods of reversing Barrett's esophagus. The hope is that if the changes to the esophagus are reversed, risk of cancer will be reduced. Reversal techniques include electrocoagulation, heater probe, argon plasma coagulation, and photodynamic laser treatments.

In order to compare two of these reversal techniques, researchers conducted a randomized clinical trial of multipolar electrocoagulation (MPEC) and argon plasma coagulation (APC). Both of these techniques use heat to destroy abnormal cells lining the esophagus. The study enrolled 35 Barrett's esophagus patients. Nineteen of the patients were treated with APC and 16 were treated with MPEC. After two years of follow-up, Barrett's esophagus was completely reversed in 75% of patients treated with MPEC and in 63% of patients treated with APC. The average number of treatments required was four for MPEC and three for APC. These differences were not large enough to conclude whether one treatment was better than the other.
The researchers conclude that approximately 70% of Barrett's esophagus patients treated with either MPEC or APC will still be free of Barrett's after two years. The researchers also recommend that patients continue to be monitored after these treatments.
Patients with Barrett's esophagus may wish to discuss with their doctor the risks and benefits of participating in clinical trials further evaluating these or other therapeutic approaches. Two sources of information regarding ongoing clinical trials include the National Cancer Institute (www.cancer.gov) and www.cancerconsultants.com.
Reference: Sharma P, Weston AP, Hall M et al. A randomized controlled trial of ablation of Barrett's esophagus with electrocautery vs. argon plasma coagulation: long-term results. Gastroenterology. 2005;129:1110. [ABSTRACT]
Copyright © 2018 CancerConnect. All Rights Reserved.