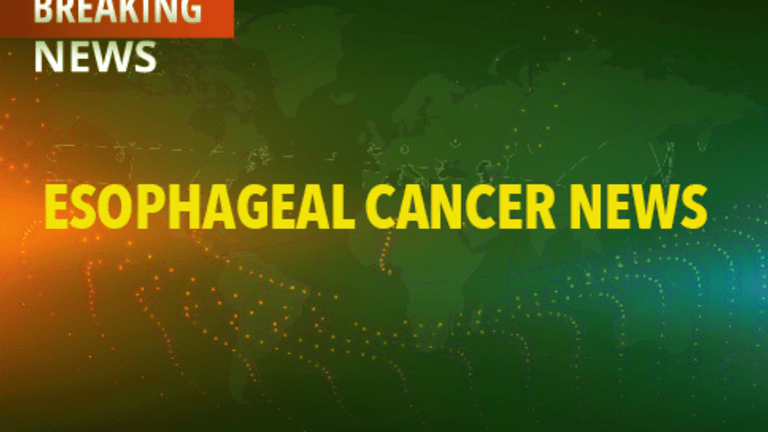 Photodynamic Laser Therapy is Superior to Thermal Ablation Therapy
Photodynamic Laser Therapy is Equivalent or Superior to Thermal Ablation Therapy for Palliation of Esophageal Cancer
Only 10% of patients with cancer of the esophagus are cured with currently available standard treatments. Sooner or later the majority of patients have severe difficulty eating due to residual or recurrent cancer. There are several methods of temporarily improving the ability of patients to pass food through the esophagus and into the stomach. Photodynamic and thermal ablation therapies have been used for the palliation of patients with esophageal cancer. Photodynamic treatment involves injection of a light sensitizer into a vein which is taken up by cells. These sells can then be killed when the laser is directed at the cells containing the light sensitizer.
Physicians at Columbia University College of Physicians and Surgeons directed a multicenter clinical trial which compared photodynamic laser therapy to thermal ablation for the palliation of patients with esophageal cancer with difficulty swallowing food. Two hundred and eighteen patients were assigned to receive treatment with photodynamic laser therapy or thermal ablation.
The objective response rate at one month was 32% for patients receiving laser treatment compared to 20% for patients receiving thermal treatment. Trends for improved responses for photodynamic treatment included cancers of the upper and lower parts of the esophagus, in cancers of long length and in patients who had received previous treatment. There were more mild to moderate complications following photodynamic treatment, including sunburns but more sever complications after thermal treatment. Perforation of the esophagus after photodynamic laser treatment or dilatation occurred in 1% of patients compared to 7% following thermal treatment. Termination of treatment due to complications occurred in 3% of patients treated by laser and 19% treated by thermal treatment.
These doctors concluded that photodynamic laser treatment has overall efficacy comparable to thermal ablation with an equal or better cancer response rate. There were fewer severe complications following photodynamic treatment compared to thermal treatment.
(Gastrointestinal Endoscopy, Vol 42, No 6, pp 507-512, 1995)
Copyright © 2018 CancerConnect. All Rights Reserved.