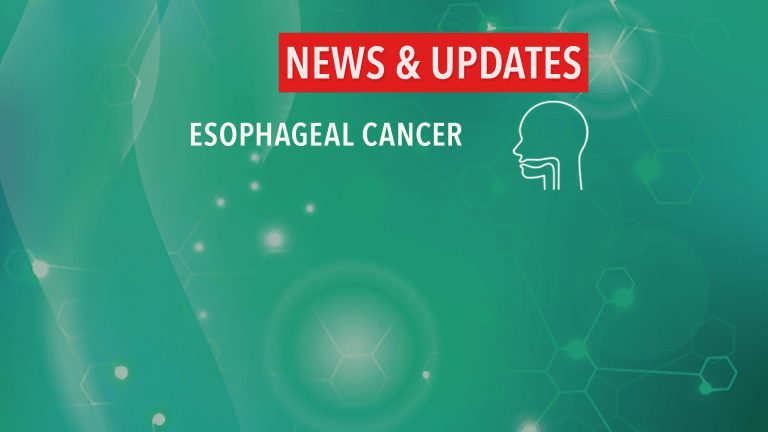 National Esophageal Cancer Awareness Month on CancerConnect
National Esophageal Cancer Awareness Month on CancerConnect
Cancer Connect announces the launch of esophageal cancer educational programs for national esophageal cancer awareness month. As the month of April brings esophageal cancer into focus, it's time to increase public understanding of the disease including its prevalence, approaches to screening and prevention, treatment options, and resources that offer updated esophageal cancer information throughout the year.
According to statistics from the American Cancer Society (ACS), it estimates that in 2015 there will be approximately 16,980 new cases in the United States and almost 15,590 deaths related to esophageal cancer.[1]
The death rate associated with esophageal cancer is largely attributed to the fact that the disease is often diagnosed once it has already become advanced, making effective treatment difficult. Staying informed with the latest news on prevention and screening is an important step in reducing your risk of developing esophageal cancer and of detecting disease in its early, most treatable stages. And, should a diagnosis occur, access to current, in-depth treatment information can help you get the best care.
LEARNING MORE ABOUTESOPHAGEALCANCER
Knowledge is power. Are you facing a new diagnosis, recurrence, living with metastatic disease, or supporting a loved one through their cancer journey?
Sign up for monthly newsletters on esophageal cancer here.
Get the facts about esophageal cancer here.
Join ongoing discussions with other individuals affected by esophageal cancer in the CancerConnect private online esophageal cancer support group here.
GET SUPPORT
Esophageal Cancer Online Support Group
Reference:
[1] American Cancer Society. Cancer Facts and Figures 2015. Available at http://www.cancer.org/acs/groups/content/@research/documents/webcontent/acspc-042151.pdf. Accessed March 16, 2015.