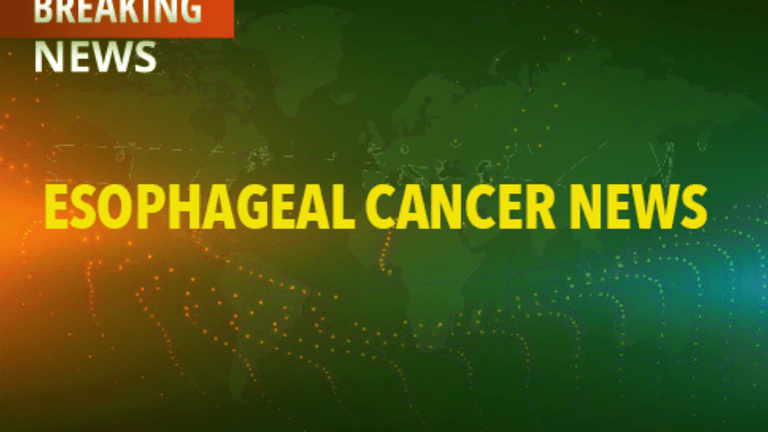 Endosonography Improves the Staging of Cancer of the Esophagus
Endosonography Improves the Staging of Cancer of the Esophagus
Accurate determination of the extent of cancer is important for proper counseling regarding benefits and risks of treatment for patients with esophageal cancer. The results of surgery have demonstrated that conventional clinical methods including computerized tomography (CT) scanning for staging of patients with cancer of the esophagus often fail to detect the extent of cancer especially the spread of cancer to lymph nodes.
Ultrasonography is also used to assist in the accurate staging of patients with cancer of the esophagus. Ultrasonography uses sound waves to detect different densities of tissue. This can be performed with a machine placed outside the body but the results are better if the instrument is placed in the esophagus. Endosonography in patients with cancer of the esophagus is performed with an ultrasound endoscope which is passed into the esophagus through the mouth. This technique can determine spread of cancer into various layers of the esophagus, into adjacent organs, into lymph nodes, and appears more accurate than CT scanning. In a review of 21 publications that reported results of endosonography it was determined that primary cancer of the esophagus was staged accurately in 84% of cases and lymph nodes were staged accurately in 77% of patients who subsequently had surgery performed. The range of error in staging was 5-16% depending on stage with equal proportions being under or over staged.
These doctors concluded that endosonograpy is an accurate method of staging of patients with cancer of the esophagus. CT scanning remains the most accurate method for determining metastatic cancer at distant sites. Endosonography evaluation of the esophagus should be combined with CT scanning in order to optimally determine the location of the esophageal cancer. (Cancer Control, Vol 6, No 1, pp 28-35, 1999)
Copyright © 2018 CancerConnect. All Rights Reserved.