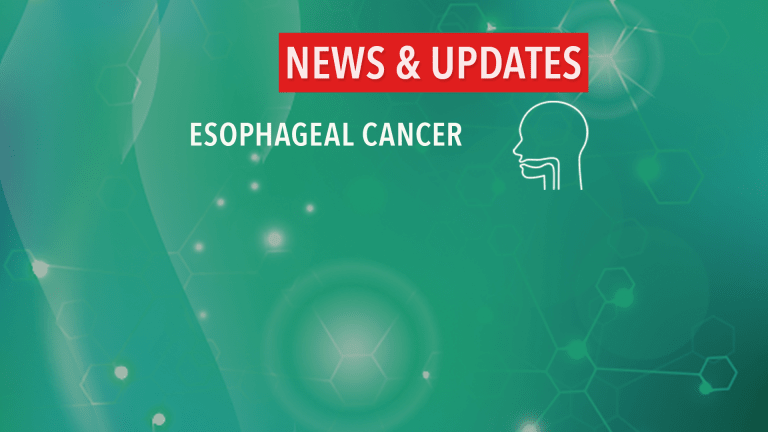 Chemotherapy for Patients with Localized Cancer of the Esophagus
Neoadjuvant Treatment with Combination Radiation Chemotherapy for Patients with Localized Cancer of the Esophagus
Neoadjuvant therapy is a treatment given before the primary treatment with the goal of improving the effectiveness of the primary treatment and is increasingly used as treatment for esophageal cancer. Neoadjuvant therapy most commonly utilizes chemotherapy and/or radiation therapy administered prior to surgery.
Neoadjuvant therapy has the potential advantages of delivering immediate therapy to destroy any cancer cells that may have already spread away from the esophagus and reducing the size of the cancer allowing easier surgical resection. The role of neoadjuvant chemotherapy and radiation therapy before surgery in patients with localized cancer of the esophagus is controversial. In some clinical studies the death rate following surgery has been increased in patients receiving neoadjuvant chemotherapy and radiation therapy canceling out any benefit from control of cancer by this more intensive treatment approach. Unfortunately, there have been no clinical trials directly comparing patients treated with neoadjuvant chemotherapy and radiation therapy followed by surgery to treatment with surgery alone. However, clinical trials of new more effective and potentially less toxic chemotherapy regimens continue to be tested because current results of treatment with or without surgery remain poor.
Doctors at the Sarah Cannon Cancer Center in Nashville evaluated a new chemotherapy regimen administered with radiation therapy before surgery in patients with localized cancer of the esophagus. This new regimen consisted of paclitaxel, carboplatin and fluorouracil chemotherapy given together with radiation therapy. They treated 73 patients with localized cancer of the esophagus (presumably stage I-III) but did not report the specific stage of cancer. Eighty-one percent of patients underwent surgery and 95% had complete resection of all visible cancer. Fifty-four percent of patients undergoing surgery had a complete pathological response, 18% had cancer visible only under the microscope and 32% had some residual cancer. A complete response was observed in seven of the 14 patients not undergoing surgery. Utilizing this treatment program, 69% of patients survived 1 year from treatment and 50% survived 2 years. The average duration of survival was 24 months. There were no treatment-related deaths during the chemotherapy and radiation therapy, however, 10% of patients died from complications of surgery.
This clinical study shows that the regimen of paclitaxel, carboplatin and fluorouracil may be more effective than previously tested regimens. However, the 10% death rate following surgery remains high and it is unclear whether surgery contributed to improving overall survival. (Proceedings of the American Society of Clinical Oncology, Vol 18, Abstract 1040, 1999)