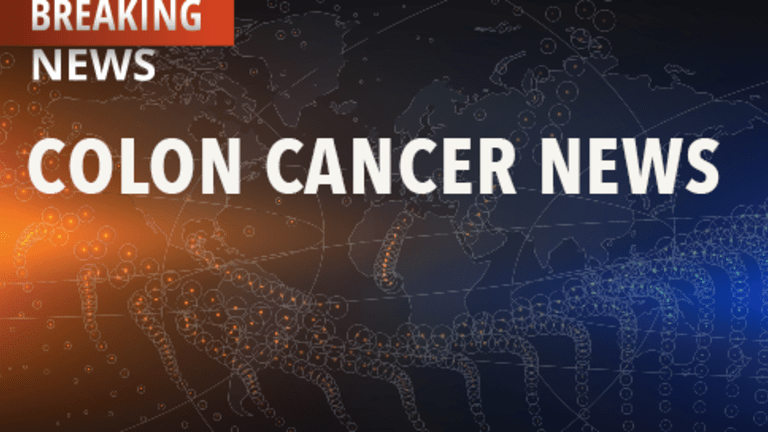 Xeloda® an Effective Treatment Option for Stage III Colon Cancer
Xeloda® an Effective Treatment Option for Stage III Colon Cancer
According to an article recently published in the New England Journal of Medicine, the oral chemotherapy agent Xeloda® (capecitabine) is an effective post-surgical treatment alternative to the historical standard for patients with Duke's C (stage III) colon cancer. The Food and Drug Administration (FDA) recently approved Xeloda for this indication, which includes patients who have had their cancer completely removed by surgery and for whom treatment with fluoropyrimidine alone is preferred therapy. Fluoropyrimidines are a class of chemotherapy agents that include both 5-FU and Xeloda.
The American Cancer Society estimates that more than 145,000 individuals in the United States will be diagnosed with colon cancer in 2005, and over 56,000 will die from the disease-these numbers make colorectal cancer the second leading cause of cancer deaths in the world.
Duke's C (stage III) colorectal cancer refers to cancer that has spread from the colon to nearby lymph nodes, but not to distant sites in the body. Patients with Duke's C colon cancer are generally treated with surgery to remove the cancer and later with adjuvant chemotherapy (secondary treatment given to increase the effectiveness of the primary treatment). A chemotherapy regimen typically consists of the agent 5-fluorouracil (5-FU) alone or in combination with other agents.
Fluorouracil is administered into a vein (intravenous)-a method that increases side effects and other difficulties more so than oral administration of drugs. Factors subject to rise include: risk of pain and infection, use of medical resources, time for administration and cost. Xeloda, on the other hand, has the immediate advantage of being an oral chemotherapy agent with reduced impact in all aspects. It is converted to the "active" form of 5-FU through the body's metabolic processes. Current research evaluating Xeloda in the treatment of various cancers indicates comparable efficacy to 5-FU in colorectal cancer with reduced side effects. In addition, oral administration is more convenient since it requires fewer clinic visits-patients receiving Xeloda will make a minimum of eight trips to their clinic, whereas those on 5-FU may go up to 30 times. Xeloda has already been approved for the treatment of metastatic colon and breast cancers.

The recent clinical trial conducted by researchers affiliated with the Xeloda in Adjuvant Colon Cancer Therapy (X-ACT) trial directly compared Xeloda to 5-FU as adjuvant therapy. The trial included 1,987 patients who had been diagnosed with Duke's C colon cancer. They were treated with either Xeloda or 5-FU following the complete surgical removal of their cancer. At three years, cancer-free survival rates were up for patients treated with Xeloda-64 percents versus 61 percent in the group treated with 5-FU. Overall, patients given Xeloda also experienced fewer severe side effects than those treated with 5-FU.
Patients diagnosed with Duke's C colorectal cancer who are candidates for adjuvant treatment consisting of 5-FU only may wish to speak with their physician regarding their individual risks and benefits of treatment with Xeloda.
Reference: Twelves C, Wong A, Nowacki M, et al. Capecitabine as Ajuvant Treatment for Stage III Colon Cancer. The New England Journal of Medicine. 2005; 352:2696-2704.
Copyright © 2018 CancerConnect. All Rights Reserved.