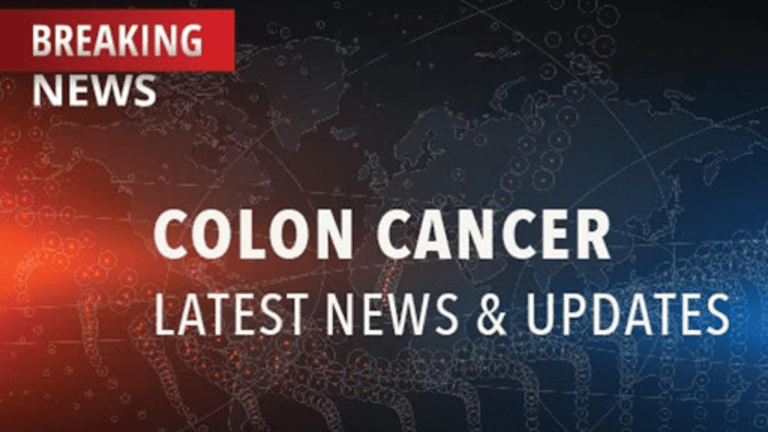 TroVax® Vaccine May Improve Outcomes in Metastatic Colorectal Cancer
TroVax® Vaccine May Improve Outcomes in Metastatic Colorectal Cancer
According to results recently presented at the 2005 International Colorectal Cancer Congress, use of the vaccine TroVax® in addition to chemotherapy is safe and may improve outcomes for patients with metastatic colorectal cancer. However, future trials directly comparing TroVax® to chemotherapy alone are necessary to confirm these results.
Colorectal cancer is the second leading cause of cancer-related deaths in the US. Metastatic colorectal cancer refers to cancer that has spread from the colon or rectum (parts of the large intestine) to distant sites in the body. Since cure rates for this stage of disease remain low, treatment for metastatic colorectal cancer is aimed at increasing survival time and/or improving quality of life.
Standard treatment for metastatic colorectal cancer typically includes chemotherapy. The chemotherapy agents Camptosar® (irinotecan), Eloxatin® (oxaliplatin), and 5-FU (fluorouracil) are standard agents used as part of the treatment strategy. The chemotherapy regimen referred to as IFL includes irinotecan and 5-fluorouracil, and the chemotherapy regimen FOLFOX includes the agents oxaliplatin and 5-fluorouracil.
The TroVax vaccine is still in clinical trials. It is designed to stimulate the patient's immune system to help fight cancer cells. TroVax triggers the immune system by recognizing small proteins, called 5T4 antigens, found on cancer cells. The immune system then attacks the cancer cells that display 5T4. The presence of 5T4 is also associated with a poorer prognosis in patients with certain types of cancer.
Researchers recently conducted a phase II clinical trial further evaluating TroVax in combination with chemotherapy in patients with metastatic colorectal cancer. The 36 patients in the trial were all treated with TroVax in addition to either IFL or FOLFOX. Overall, 91% of patients achieved a complete or partial disappearance of detectable cancer or disease stabilization following treatment. Treatment including TroVax was very well tolerated. Updated survival results will be presented in 2006.
The researchers concluded that the addition of TroVax to standard chemotherapy regimens appears safe and effective in establishing anticancer responses in patients with metastatic colorectal cancer. Longer follow-up (as well as trials directly comparing treatment with TroVax plus chemotherapy to chemotherapy alone) is necessary to determine a true clinical benefit of the vaccine. However, when compared to historical data on chemotherapy alone, these results appear promising. Patients diagnosed with metastatic colorectal cancer planning to undergo chemotherapy may wish to speak with their physician regarding their individual risks and benefits of treatment with TroVax or the participation in a clinical trial evaluating novel therapeutic approaches. Two sources of information regarding ongoing clinical trials include the National Cancer Institute (www.cancer.gov) and www.cancerconsultants.com.
Reference: BioMedia. Oxford Biomedica Presents Encouraging Final Phase II Results with Trovax® in Colorectal Cancer at the International Colorectal Cancer Congress. Available at: Accessed October 2005 .
Related News:New Vaccine for Treatment of Colorectal Cancer Shows Promise in Phase II Trial
Copyright © 2018 CancerConnect. All Rights Reserved.