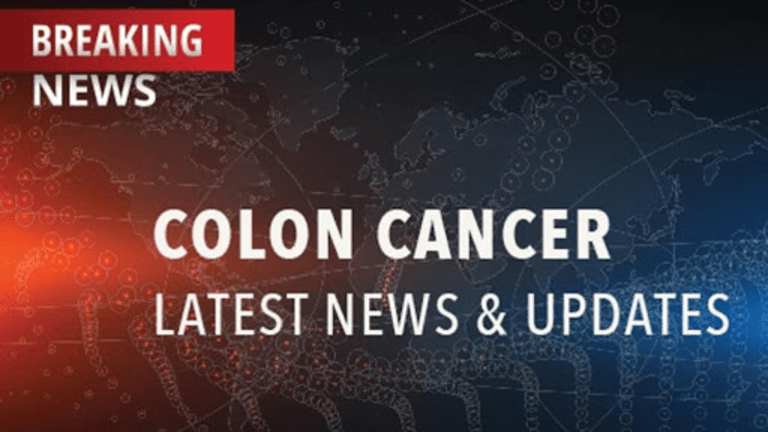 Sutent® Fails to Show Benefit in Metastatic Colorectal Cancer
Sutent® Fails to Show Benefit in Metastatic Colorectal Cancer
The combination of the targeted therapy Sutent® (sunitinib) and FOLFIRI chemotherapy did not result in better progression-free survival than FOLFIRI alone among patients with metastatic colorectal cancer, prompting a Phase III clinical trial of the combination treatment to be stopped early. This information was made available in a press release from Pfizer.
Colorectal cancer is the second leading cause of cancer death in the United States. Metastatic colorectal cancer refers to cancer that has spread to distant sites of the body. Initial treatment of metastatic colorectal cancer often involves a combination of chemotherapy drugs, and may also include targeted therapy.
Targeted therapies are anticancer drugs that interfere with specific pathways involved in cancer cell growth or survival. Some targeted therapies block growth signals from reaching cancer cells; others reduce the blood supply to cancer cells; and still others stimulate the immune system to recognize and attack the cancer cell. Depending on the specific "target," targeted therapies may slow cancer cell growth or increase cancer cell death. Targeted therapies may be used in combination with other cancer treatments such as conventional chemotherapy.
Sutent is a targeted therapy that works by blocking multiple molecular targets implicated in the growth, proliferation, and spread of cancer. It is currently approved for the treatment of gastrointestinal stromal tumors (GIST) that have stopped responding to Gleevec® (imatinib), as well as for advanced renal cell (kidney) cancers.
The combination of Sutent with chemotherapy for the initial treatment of metastatic colorectal cancer was being evaluated in a Phase III clinical trial known as SUN 1122. The chemotherapy regimen that was used in the trial was FOLFIRI (irinotecan plus infusional 5-fluorouracil and leucovorin). Patients were assigned to receive either FOLFIRI alone or FOLFIRI plus Sutent.
The trial was stopped early when the independent Data Monitoring Committee reviewed preliminary data and concluded that the combination of FOLFIRI and Sutent would not result in better progression-free survival than FOLFIRI alone.
These results suggest that the addition of Sutent to a standard first-line chemotherapy regimen does not improve outcomes among patients with metastatic colorectal cancer.
The results of this trial do not affect the use of Sutent in the treatment of GIST or kidney cancer.
Reference: Pfizer Inc Press Release. Pfizer discontinues Phase 3 trial of Sutent in metastatic colorectal cancer. Available at: Accessed July 1, 2009.
Copyright © 2018 CancerConnect. All Rights Reserved.