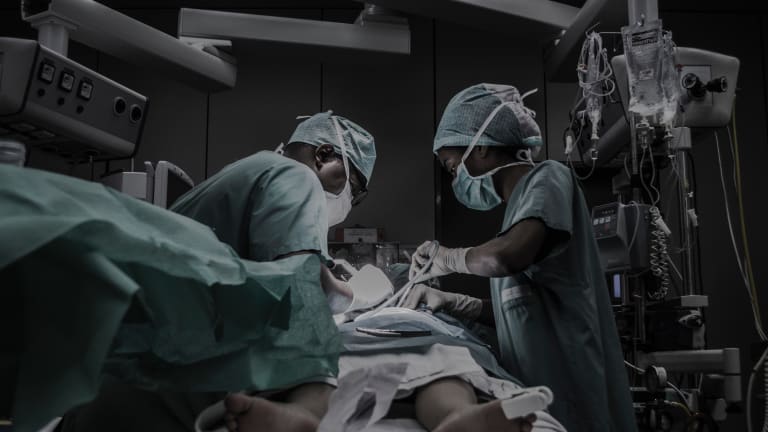 Surgeon and Hospital Characteristics Influence Colon Surgery Outcomes
Surgeon and Hospital Characteristics Influence Colon Surgery Outcomes
by Dr. C.H. Weaver M.D. reviewed 5/2019
According to the results of a study published in the Archives of Surgery, colon cancer patients experience fewer postoperative complications when they are treated by a surgeon who performs a high number of colon cancer surgeries. In addition, the risk of death after colon cancer surgery is lower among patients treated at a high-volume hospital.
Colorectal cancer is the second leading cause of cancer-related deaths in the U.S. The disease develops in the large intestine, which includes the colon (the longest part of the large intestine) and the rectum (the last several inches).
For several types of cancer, a large and growing body of evidence has demonstrated improved outcomes for patients treated by surgeons who perform a high volume of specialized surgeries and for patients who are treated in a hospital with a high volume of patients undergoing a specific procedure.
To explore the links between surgeon and hospital volume and outcomes among patients undergoing surgery for colon cancer, researchers evaluated information from a large U.S. cancer registry. The researchers collected information about more than 20,000 individuals over the age of 65 who had been diagnosed with Stage I to Stage III colon cancer.
The study assessed whether surgeon and hospital volume influenced the frequency of complications or death during the 30 days following surgery.
Patients treated by the highest volume surgeons (surgeons who performed the highest number of colon cancer surgeries) were less likely to experience postoperative complications than patients treated by low-volume surgeons. Complications were experienced by 6.7% of patients treated by low-volume surgeons and 5% of patients treated by the highest volume surgeons.
The difference in the complication rate between the low and high volume surgeons persisted after accounting for patient and cancer characteristics, surgeon board certification, hospital services, and hospital volume.
Patients treated at very high-volume hospitals were less likely than patients treated at a low-volume hospital to die within 30 days of surgery. The link between hospital volume and postoperative mortality appeared to be explained by the presence of "sophisticated clinical services" (defined by the researchers as programs in cardiac surgery and solid organ transplantation). The researchers speculate that sophisticated clinical services may "facilitate the prompt recognition and effective treatment of complications."
This study provides additional evidence that surgeon volume (in this case, the number of colon surgeries performed by a particular surgeon) influences outcomes among cancer patients. Higher volume surgeons tend to have better outcomes. In addition, the study suggests that the previously reported link between hospital volume and outcome may be the result of services that improve the recognition and treatment of complications.
As a closing message, the researchers note, "Overall, our finding that colon cancer surgery is performed relatively safely throughout the healthcare system is reassuring."
Reference: Billingsley KG, Morris AM, Dominitz JA et al. Surgeon and Hospital Characteristics as Predictors of Major Adverse Outcomes Following Colon Cancer Surgery. Archives of Surgery2007;142:23-31.