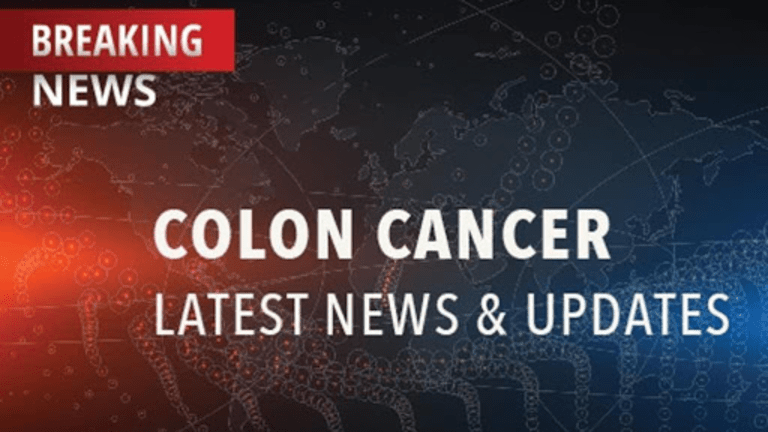 Radioactive Monoclonal Antibody Improves Survival in Patients
Radioactive Monoclonal Antibody Improves Survival in Patients with Colorectal Cancer Spread to Liver
According to a recent article published in the Journal of Clinical Oncology, the radioactive monoclonal antibody 131I-labeled labetuzumab appears to improve long-term survival in patients with colorectal cancer that has spread to the liver.
Colorectal cancer is responsible for nearly 60,000 deaths annually in the US alone. Metastatic colorectal cancer refers to cancer that has spread from the colon to distant sites in the body. One of the most common sites for colorectal cancer to spread (metastasize) is the liver. There are several types of treatment available for liver metastasis; however, long-term survival remains poor following standard therapies. Due to this poor pronosis, research is focused on evaluating novel therapeutic approaches that may improve outcomes.
131I-labeled labetuzumab is a radioactive monoclonal antibody that is still being evaluated in clinical trials. It is comprised of two separate portions: a monoclonal antibody portion (labetuzumab) and a radioactive portion (iodine-131 or 131I). Labetuzumab, a protein, is designed to bind to a specific component on a cell, called the carcinoembryonic antigen (CEA). Since colon cancer cells tend to express CEA and healthy cells do not, the antigen is a good target for therapy. Once labetuzumab binds to the CEA on the cancer cells, 131I spontaneously emits radiation, causing death of the cancer cells.
Researchers from Germany recently conducted a clinical trial to evaluate 131I-labeled labetuzumab for the treatment of liver metastasis in patients with colorectal cancer. This trial included 23 patients who underwent a complete surgical removal of liver metastasis, followed by treatment with one dose of 131I-labeled labetuzumab. Results were favorable:
The overall average duration of survival was over twice as long (68 months) as the historical average duration of survival for this group of patients.
At over 5 years follow-up, over half of the patients were still alive (51.3%).

Cooking for Life
A new cookbook offers recipes bursting with flavor and health-boosting nutrients.
The major side effect was low levels of immune cells and platelets, which was transient.
The researchers concluded that treatment with 131I-labeled labetuzumab appears to improve survival in colorectal cancer patients with liver metastasis. Due to these promising results, a later phase of clinical trials (the last phase prior to FDA review) has been initiated. Patients with colorectal cancer and liver metastasis may wish to speak with their physician regarding the risks and benefits of participating in a clinical trial further evaluating 131I-labeled labetuzumab or other promising therapeutic approaches. Two sources of information regarding ongoing clinical trials include the National Cancer Institute (www.cancer.gov) and www.cancerconsultants.com.
Reference: Liersch T, Meller J, Kulle B, et al. Phase II Trial of Carcinoembryonic Antigen Radioimmunotherapy With 131I-Labetuzumab After Salvage Resection of Colorectal Metastases in the Liver: Five-Year Safety and Efficacy Results. Journal of Clinical Oncology. 2005; 23: 6763-6770.
Related News:Chemotherapy Plus Immunotherapy May Delay Cancer Progression in Metastatic Colorectal Cancer
Copyright © 2018 CancerConnect. All Rights Reserved.