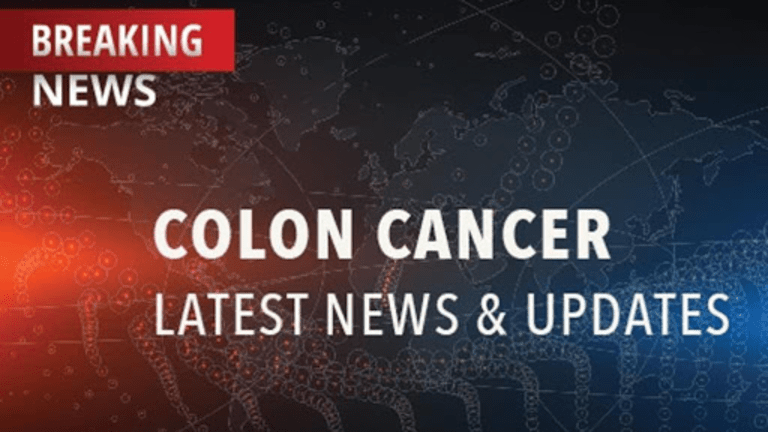 Preoperative Arterial Chemotherapy Appears Superior to Post-operative Chemo
Preoperative Arterial Chemotherapy Appears Superior to Post-operative Chemo in the Management of Early Stage Cancer
CancerConnect News: Doctors from China have reported at the annual Gastrointestinal Cancers Symposium sponsored by the American Society of Clinical Oncology in San Francisco that giving preoperative chemotherapy directly into the common hepatic artery to target liver micrometastases and the artery that "feeds" the cancer can improve outcomes in some patients with early colorectal cancer.
The standard treatment of stage II and III chemotherapy consists of surgical removal of the cancer followed by post-operative chemotherapy. Despite recent improvements in survival resulting from these improvements in adjuvant chemotherapy, many patients with colorectal cancer will still experience a recurrence. The most common site of cancer recurrence is the liver and this observation has focused research efforts on "liver directed therapies" in order to further improve patient outcomes.  One such approach that has previously shown promise is the delivery of chemotherapy through the hepatic artery that supplies the blood to liver. This is accomplished by inserting a catheter directly into the artery for infusing the chemotherapy.
In this current clinical trial, 688 patients with stage II or III colorectal cancer from five hospitals in China were randomized to receive treatment with either immediate curative primary surgery or to arterial chemotherapy delivered through both the main tumor-supplying artery and to the common hepatic artery – followed by curative primary surgery a week later. All patients in both groups received the same post-operative adjuvant chemotherapy.
The results of the study demonstrated that the addition of preoperative arterial chemotherapy reduced the 5-year estimated risk of liver metastases by 61%, and of death by 41%. Importantly, 75% of patients treated with surgery, preoperative arterial chemotherapy, and post-operative chemotherapy survived without cancer recurrence compared to only 61% treated with surgery and post-operative chemotherapy.  Further analyses showed that these benefits were statistically significant only among the patients with stage III disease, however, a trend of improvement also existed with stage II patients.
The study authors further reported that the preoperative hepatic and regional arterial chemotherapy had no effect on colorectal cancer surgery or postoperative morbidity and concluded that treatment was safe, feasible, and can reduce liver metastasis and improve disease-free and overall survival, especially for stage III patients."
Reference:  Xu J, Xia J, Gu Y, et al. Effect of preoperative hepatic and regional arterial chemotherapy on metachronous liver metastasis after curative colorectal cancer resection: A prospective, multicenter, randomized controlled trial. J Clin Oncol 33, 2015 (suppl 3; abstr 511).
Copyright © 2018 CancerConnect. All Rights Reserved.