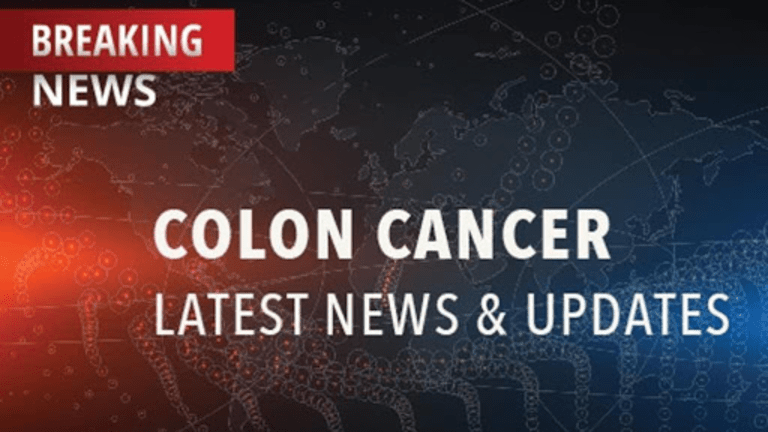 Panitumumab Demonstrates Anti-Cancer Activity in Colorectal Cancer
Panitumumab Demonstrates Anti-Cancer Activity in Colorectal Cancer
According to results presented at the Chemotherapy Foundation XXII, the monoclonal antibody panitumumab (formerly ABX-EGF) demonstrates anti-cancer activity in patients with metastatic colorectal cancer.
Colorectal cancer is the second leading cause of cancer related deaths in the United States. Colorectal cancer is a malignancy that involves both the large intestines (colon) and a distal portion of the colon known as the rectum. Metastatic colorectal cancer refers to cancer that has spread from its site of origin to distant sites in the body, often invading vital organs such as the liver. Standard treatment for metastatic colorectal cancer includes chemotherapy and/or targeted therapy with or without radiation. Clinical trials evaluating novel agents for the treatment of metastatic colorectal cancer continue in order to improve overall long-term survival for these patients.
Panitumumab is a monoclonal antibody that is still in early-phase clinical trials. A monoclonal antibody is a protein that is produced in a laboratory and is designed to locate certain components of cells within the body. Panitumumab is targeted against the epidermal growth factor receptor (EGFR) pathway, which is a complex biological pathway within cells that is involved in cellular replication. Often, cancerous cells have a mutation within the EGFR pathway, resulting in uncontrolled replication and spread of cancer cells. Therefore, much research in the treatment of cancer is currently aimed at the EGFR pathway.
The first clinical trial evaluating panitumumab included 148 patients with metastatic colorectal cancer who had stopped responding to standard chemotherapy. Following treatment with panitumumab, 48% of patients achieved either an anti-cancer response or disease stabilization. Side effects included skin rash, fatigue and vomiting. Since this was an early-phase study, the dose of panitumumab has been increased for future studies which may affect its effectiveness.
The second clinical trial evaluating panitumumab included 19 patients with metastatic colorectal cancer who had not received prior therapy. These patients were treated with a combination of panitumumab plus chemotherapy (combinations of Camptosar®/5-fluorouracil/leucovorin). Overall, 47% of patients experienced a partial or complete disappearance of detectable cancer, and 32% achieved disease stabilization. The average progression-free survival was 8.2 months.
The researchers concluded that panitumumab appears to be an effective and well tolerated treatment option for patients with metastatic colorectal cancer. Future clinical trials evaluating panitumumab are planned, including different doses and schedules of panitumumab, the combination of panitumumab and different chemotherapy regimens, as well as the comparison of panitumumab to supportive care. Patients with metastatic colorectal cancer may wish to speak with their physician regarding the risks and benefits of participating in a clinical trial further evaluating panitumumab or other novel therapeutic agents. Two sources of ongoing clinical trials include the National Cancer Institute (cancer.gov) and www.cancerconsultants.com.
Reference: Hecht J, et al. Proceedings from the Chemotherapy Symposium XXII. New York, New York. November 10-13, 2004.
Copyright © 2018 CancerConnect. All Rights Reserved.