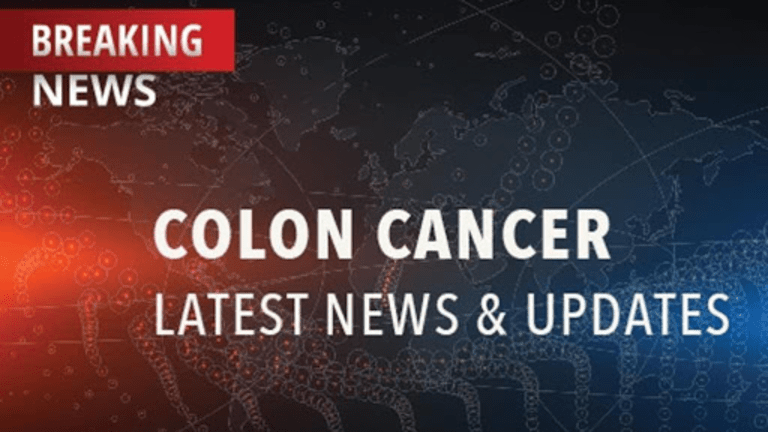 Oral Capecitabine More Effective and Safe Than 5-FU/LV for Treatment
Oral Capecitabine More Effective and Safe Than 5-FU/LV for Treatment of Advanced Colorectal Cancer
Results of a large clinical trial recently published in the Journal of Clinical Oncology indicate that oral capecitabine produces fewer side effects, is at least as effective as intravenous 5-fluorouracil and leucovorin and allows some patients with advanced colorectal cancer to be treated at home. These results are consistent with findings from previous clinical trials comparing capecitabine to 5-fluorouracil (5-FU) and leucovorin (LV).
Colorectal cancer affects the colon and rectum, parts of the body's digestive system that together form a long, muscular tube called the large intestine. The colon consists of the first 6 feet of the large intestine and the rectum is the last 8-10 inches. Colorectal cancer is the second leading cause of cancer mortality in the United States and Europe, and accounts for 15% of new cancer cases each year. Approximately 50% of all colorectal cases will develop into metastatic or advanced disease, of which only 5% will survive after five years.
Most chemotherapy used for treating cancer is administered intravenously (through a vein). Intravenous (I.V.) infusion requires patients to receive treatment at a hospital or clinical setting staffed with trained healthcare professionals. In addition, patients treated with I.V. chemotherapy may develop infections, pain, vein irritation and incur increased medical costs. Therefore, researchers have recently been evaluating oral forms of chemotherapy in order to avoid the associated inconvenience of I.V. therapy.
The standard treatment for advanced colorectal cancer is the chemotherapy combination consisting of Camptosar® and 5-FU/LV which is administered intravenously. Although Camptosar®/5-FU/LV produces superior results compared to 5-FU/LV alone, some patients are not able to tolerate the combination of Camptosar®, 5-FU/LV and may opt for treatment with 5-FU/LV alone. Since these patients are typically frail and/or have other existing medical complications, the avoidance of I.V. therapy may be of additional benefit.

Researchers from Europe recently conducted a clinical trial directly comparing oral capecitabine to 5-FU/LV in over 600 patients with advanced colorectal cancer who had not received previous treatment. Oral capecitabine is a chemotherapy agent that ultimately gets converted to 5-FU through biological processes in the body. The enzymes (proteins) completing this conversion are found more highly concentrated in cancer cells resulting in higher levels of 5-FU from capecitabine in cancer cells than in healthy cells. In this study, anti-cancer responses were achieved in 18.4% of patients treated with capecitabine and 15% of patients treated with 5-FU/LV. The average time to cancer progression following treatment was 5.2 months in patients treated with capecitabine and 4.7 months in patients treated with 5-FU/LV. The average survival duration for patients was 13.2 months for those treated with capecitabine and 12.1 months for those treated with 5-FU/LV.
In addition to improved survival and anti-cancer responses with capecitabine, patients who received this regimen demonstrated significantly fewer side effects and hospitalizations due to side effects than patients who received 5-FU/LV. Far fewer incidences of severe stomatitis (inflammation or ulcers of the gastrointestinal tract), leucopenia and neutropenia (low levels of specific white blood cells) and sepsis (infection in the blood) occurred in patients treated with capecitabine than in those treated with 5-FU/LV. Capecitabine did result in more incidences of hand-foot syndrome (a reversible disorder affecting the palms of patient's hands and soles of their feet) and hyperbilirubinemia (elevated levels of bilirubin).
Researchers conducting this study report that oral capecitabine is at least as effective, produces fewer side effects and allows patients to receive treatment at home compared with intravenous 5-FU/LV. Clinical trials are ongoing to evaluate efficacy of capecitabine plus Camptosar® and capecitabine plus oxaliplatin in patients with advanced colorectal cancer. Patients with colorectal cancer may wish to speak with their physician about the risks and benefits of receiving capecitabine or participating in a clinical trial further evaluating capecitabine in combination with other chemotherapy agents. Two sources of information regarding ongoing clinical trials include comprehensive, easy-to-use listing services provided by the National Cancer Institute (cancer.gov) and www.eCancerTrials.com. eCancerTrials.com also provides personalized clinical trial searches on behalf of patients. (Journal of Clinical Oncology, Vol 19, No 21, pp.4097-4106, 2001)
Copyright © 2018 CancerConnect. All Rights Reserved.