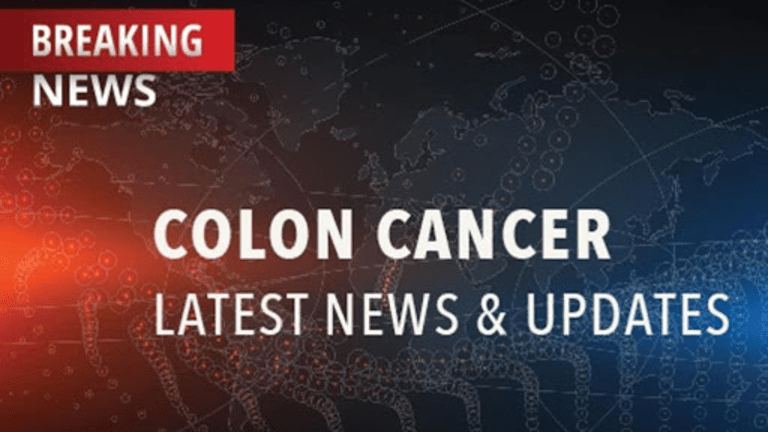 Older Stage III Colon Cancer Patients Not Being Treated According to Evidence
Older Stage III Colon Cancer Patients Not Being Treated According to Evidence-based Recommendations
The treatment of Stage III colon cancer does not always follow evidence-based recommendations, especially for older patients, according to the results of an observational study recently published in the Journal of the American Medical Association.[1]
Stage III colon cancer refers to cancer that has spread through the wall of the colon to nearby lymph nodes but is not detected elsewhere in the body. Although patients with Stage III colon cancer may have their cancers completely removed by surgery, they benefit from the addition of chemotherapy and/or radiation (adjuvant therapy) to kill any remaining cells in the body that may go undetected. Randomized trials have clearly demonstrated that adjuvant chemotherapy improves survival in patients with Stage III colon cancer by approximately 30%. Several previous studies have shown that elderly patients benefit from adjuvant chemotherapy to the same degree as younger patients but are less likely to actually receive this therapy. Studies have consistently shown that age is not a predictor of relapse or overall survival in patients receiving adjuvant chemotherapy for Stage II-III colon cancer.
Although elderly patients with colon cancer appear to benefit from adjuvant therapy, there is still concern about side effects and quality-of-life issues. Optimally treating patients with other health conditions is an additional challenge in the older population. These are the main reasons given for not administering adjuvant therapy to elderly patients with colon cancer.
The current study evaluated data on 675 patients with Stage III colon cancer who had undergone surgery to remove their cancer. The study included patients throughout the United States in a variety of settings including hospitals, university medical centers, and private practice. Of the 675 patients, 202 were 75 years of age or older and 473 were under the age of 75.
50% of patients 75 years of age or older received adjuvant chemotherapy compared with 87% of younger patients.
14% of older patients received oxaliplatin in the adjuvant regimen compared with 44% of younger patients.
Older patients received a shorter course of adjuvant chemotherapy than younger patients.
Patients receiving adjuvant chemotherapy had more adverse events than non-treated patients.
Late adverse events were lower in older patients than in younger patients, which may have been due to less intensive adjuvant therapy.
Studies have shown that the treatment of Stage III colon cancer with adjuvant chemotherapy improves overall survival and recurrence rates. Treatment plans that follow evidence-based recommendations are crucial to improve outcomes in both the elderly and younger Stage III colon cancer population.  Elderly patients with colon cancer eligible for adjuvant therapy should speak with their physician regarding their individual risks and benefits of adjuvant therapy.
Reference:
[1] Kahn KL, Adams JL, Weeks JC, et al. Adjuvant chemotherapy use and adverse events among older patients with stage III colon cancer. Journal of the American Medical Association .2010;303:1037-1045.
Copyright © 2018 CancerConnect. All Rights Reserved.